The auction tool is something that is used quite frequently in procurement. There are many different strategies and approaches. The blog this week is from Market Dojo and discusses their new feature, Japanese auctions.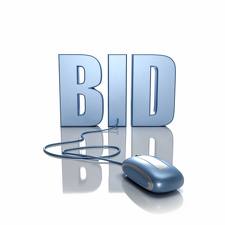 In a Japanese auction every bidder has to accept each new price. If they don't they are out. The auction lasts until there is only one bidder left. A comparison to a poker game can be made. Everyone antes in and as the stakes get higher, players drop out. This can also be referred to as a button auction. Everyone is holding down a button and will release it when they no longer are interested in bidding. The auction ends when only one person is holding down the button.
I have never been involved in a Japanese auction and would be interested to know how that has been used and what situations lend themselves to use this auction approach. Have you something to share that will let us know how you utilized this strategy?
For more information about Market Dojo, including links to their blog and Twitter account, click here.
For more information on e-Auctions, including Japanese, Brazilian, Dutch and Yankee, click here to read e-Auctions in Sourcing on the eSourcing Wiki.