By accepting you will be accessing a service provided by a third-party external to http://www.buyersmeetingpoint.com/
Sustainability in Transportation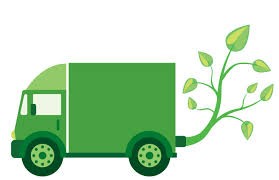 Trucks use a lot of fuel and leave a large carbon footprint. Over the years, trucks have been designed to be lighter and more efficient to reduce their fuel usage and be less expensive to operate.
 This week's eSourcing wiki article is about sustainability in transportation. It outlines a list of suggestions on how to reduce the company's total carbon footprint by focusing on their transportation area.

Most organizations have worked diligently on the optimization of their routing practices. They also use full truckloads and minimize the number of trips. They also make sure outbound trips are just as full as inbound trips through the use of backhauls.
This article about Walmart's green logistics discusses their approach to sustainability, including transportation. Walmart has embraced sustainability across their Supply Chain. The changes implemented have to make good business sense. They are committed to this but not just for the sake of going green. Every opportunity is evaluated.
What has your organization done for sustainability in your transportation practices? Was it difficult to implement?
Share your thoughts by commenting below or tweeting @BuyersMeetPoint
Related Posts
Comments
No comments made yet. Be the first to submit a comment