(6/4/2015) Procurement Perspectives Podcast: Short Term Fixes, Long Term Objectives, and Sustainable Results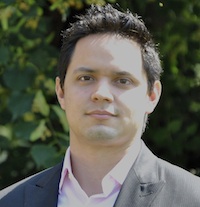 Buyers Meeting Point recently had the opportunity to speak with Diego de la Garza, a Senior Project Manager at Source One Management Services, about the trends and priorities they are seeing in procurement organizations. Source One is a procurement services provider that works with teams in a number of different settings and structures. They handle everything from skills assessment and capability improvement, to consultant-type work, to full staff augmentation when capacity is tight.
Most procurement teams are managing an increased amount of services spend while working to build influence and trusted advisor status internally. Getting a look at procurement through the lens of Source One's experience is a unique opportunity, and we took full advantage to gather all of the insight we could.
In this second installment of our two part podcast series, de la Garza focuses on the scope and scale of the vision required to mount a successful procurement operation:
How to not just balance long term and short term objectives, but how to make sure there is continuity from one to the other.
The ways in which strategies such as nearshoring have a ripple effect on procurement initiatives such as supplier relationship management and on boarding.
While metrics are the most appropriate for measuring procurement's performance as well as driving the right kinds of relationships with collaborators inside and outside of the organization.
About Diego de la Garza
Diego De La Garza is a Senior Project Manager at Source One Management Services, LLC, a Supply & Demand Chain Executive-recognized Pro to Know, and a regularly sourced pundit for sourcing issues in Latin America. As Senior Project Manager, he leads a team of internal resources in the development of strategies to reduce costs and increase service levels for clients; tasks that benefit from his abilities with complex analytics and subject matter expertise in areas ranging from professional services, to MRO, to finance.
About Source One Management Services
Source One Management Services LLC is a leading strategic sourcing, supply chain, and procurement consulting firm. Since 1992, Source One has supplemented the resources of mid-market and Fortune 500 companies with cost reduction, strategic sourcing services, and spend management solutions. As part of its service portfolio, Source One also has a network of highly skilled procurement, supply chain, and sourcing resources to satisfy all the strategic sourcing, supply chain, and procurement staffing needs of your organization.