Upcoming Webinar from Rosslyn Analytics: The future of technology for procurement teams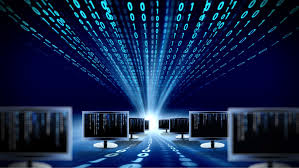 Once upon a time, working in IT was about technology: software, servers, updates, and end user hardware. The evolution of cloud technology and the advent of mobile devices has changed their role from one of implementing and administering technology to one of securing the technology being used. On one hand, IT has been freed from the server room; on the other, they are now faced with the ever-growing challenge of ensuring data and device security in a real-time world.
Procurement must prepare for a similar shift. Like IT, our role has often been defined by our technology: sourcing, eProcurement, and supplier management. As procurement technology has matured it has improved the automation of formerly manual functions. More importantly, it allows us to enable distributed buyers and stakeholders to interact with the technology independently. The question this raises is what procurement's role will be relative to technology once we no longer need to hold its hand – or have IT hold ours.
The answer is twofold: data and analytics. While both have always been a part of our responsibility, they will be central to all organizations where innovation originates from procurement. We are most familiar with the cloud solutions for being faster and easier to deploy, but they also give us greater power and access to insight than their predecessors. Freed from legacy solutions, cloud analytics gives us greater flexibility and the ability to extract deeper insights.
Putting analytical technology and skills at the center of our strategy will do far more than free us from the backroom – it will expand procurement's role in the data-driven enterprise. Positioning ourselves for future success requires the right skills as well as the willingness to hold our technology to an appropriately high standard.
In a webinar on September 17th at 11:00 am EST / 4:00 pm BST, Rosslyn Analytics will look at the commercial value procurement is poised to create by taking full advantage of the leading technological capabilities available today. They will show us the connection between continuing to leverage the best automation and elevating our role in the enterprise through measurable impact in the years to come.
Attend this webinar, hosted by Paul Cook, VP of Global Sales, at Rosslyn Analytics, and learn:
Key considerations when choosing the right cloud analytics solution 

What must-have technologies you should expect in your analytics solution

What level of customer service you should expect during and after go-live

What business value you should expect delivered and when after deployment