Can technology set procurement free?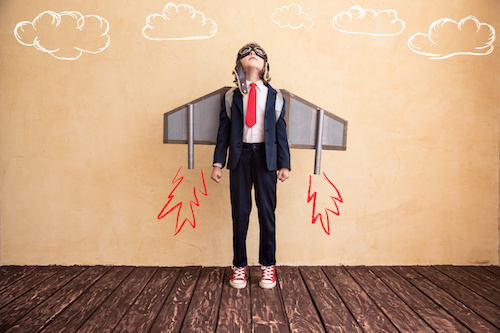 Buyers Meeting Point has recently published several articles on the design and user experience associated with procurement software. The first article looked directly at the changes required to make the procurement user experience more intuitive – starting with raising the usability expectations of the professionals within procurement. The second focused on design, and how complexity must be addressed through functionality that emphasizes simplicity and visual appeal.

The most straightforward reasons for procurement to invest in solution design and the user experience are:
To remove barriers to adoption, and

To increase user satisfaction.
When usefulness and satisfaction are maximized, the performance ceiling is raised significantly – something any procurement professional would agree is in their best interests and those of the organization.
But the fact of the matter is that increasing acceptance of procurement software is the first step towards achieving a higher level vision. The ultimate goal is for procurement processes and technology to completely assimilate with the broader work streams in the organization.
For procurement to achieve maximum effect, the services and solutions they provide must be as natural to our internal colleagues as the primary function they were hired to complete.
Platform-level Integration by Design
There are many ways for procurement to integrate with other functions. They can co-locate with their internal customers, align their performance metrics with corporate objectives, and petition for a reporting structure that positions them with operations rather than administration. Better still is to put software in place that is as seamlessly integrated with all other technology as possible.
For this expansive integration to be achieved, procurement should take advantage of a single end-to-end platform rather than working with products that are isolated as an artifact of their design. In the past, the software for sourcing, contract management, and P2P have been thought of by their creators as being stand alone or siloed, put in place to fulfill a very specific purpose rather than in the context of the overall business process.
Procurement software should be tightly – and organically - integrated with what people need to do by providing the path of least resistance for the operation: an easier way to do business than any alternative. Procurement must identify the processes and business practices that need to be reinforced and enhanced as well as the ones that need to be changed or made obsolete. Providing a single platform-driven solution to those needs is as much about looking holistically at the end-to-end process as it is about giving users a consistent experience at any point in the chain.
The End of Procurement Isolation
Procurement in mature, forward-thinking organizations is NOT about day-to-day purchasing activity. Instead, it is about defining policies and procedures that work for the organization by realizing the strategic goals and business benefits required to deliver sustainable results. It is about setting up the vehicles and mechanisms to enable purchasing in a way that is best suited for the company's strategic aims.
No one user will engage with procurement at every step in the source to pay process; that's not how large, complex organizations are arranged. There is a case for software to have a consistent look and feel, but a unified procurement platform is more about providing a single way of mapping the organization's requirements to a technology framework that delivers results.
The more functionality procurement can enable through a single platform, the better positioned they are to blend the outer edges of their reach for their users. There will always be areas of overlap with other systems and an outer edge of the functionality, but these should not serve as barriers to progress. Whenever possible, they should be passed by unnoticed by users.
The unification of business processes – including procurement and beyond – is about achieving a common experience, simplifying and making software delightful to use by meeting functionality and design expectations: overall and at the individual user levels.
Next Level Enablement through a Common Data Set
If investing in procurement software design and user experience is as much about moving procurement beyond unintentional silos as increasing adoption and satisfaction, achieving a general business orientation is about building an expansive common data set.
By having a unified platform that incorporates a wide range of activities, procurement creates a shared repository for all information relating to every step of the procurement process. This is important because companies don't need data – they crave intelligence. The wealth of data that can be generated in a large organization can become unmanageably large, and without application little value is created.
Having all data in one place allows procurement to create vehicles that identify patterns, shapes, and changes that are happening across the end-to-end procurement chain in a way that is not possible if data is split out in different silos and databases.
Each new level of procurement achievement represents the beginning of the next phase of the effort rather than the end of the journey. Procurement must work to unify functional software on a large scale platform so the whole process can flow without users having to deal with artificial boundaries. This frees procurement from the technological and organizational isolation that has held them back in the past. With the assimilation of process and technology, data is captured centrally without limiting presumptions about where insights will spring from. Technology without barriers, natural processes, and unified data – these must be the drivers of procurement software investment.

The success of any technology depends on how easy it is to implement and use. A software with powerful, comprehensive functionality but complex and difficult to use can rarely drive the expected efficiency and business results. Smart by GEP is pioneering example of what the user experience in the latest generation of procurement software can be.
SMART by GEP is as powerful and capability rich as it is easy to use. Powerful, complex, fully functional procurement software that is as any consumer product, with an intuitive, attractive interface and a rewarding user experience.