Supplier Information Management: The Backbone of Effective Supplier Management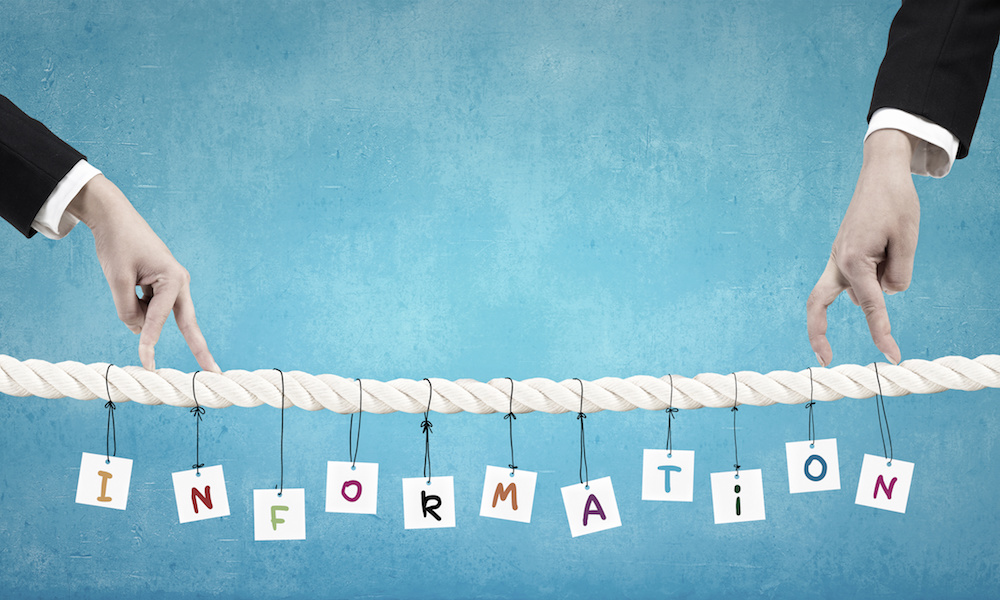 When procurement runs a strategic sourcing project, the selected/awarded suppliers are usually funneled directly into the process of negotiating and redlining the contract. Once the contract is signed, suppliers and internal budget holders go on their way, conducting business as planned until an issue arises or the contract is due for renewal.
While this flow makes perfect sense from a process standpoint, it leaves critical information needs unaddressed at the time when they are the easiest to collect. Procurement commonly puts processes in place to manage suppliers through an entire lifecycle, but Supplier Information Management (SIM) is far less prevalent. Beyond just managing suppliers, procurement needs to centralize and maintain their information in order to be fully engaged throughout a supplier relationship.
The applicability of information is always subject to the circumstances under which it is collected. For example, the information gathered during the sourcing process is about the supplier trying to win business and the buyer looking to assess their capabilities. The information documented in the contract concerns what is expected in the future and how each party will act if circumstances change or expectations are not met. But what about the day to day reality of buying, consuming, and delivering goods and services? This is an entirely different kind of information that deserves a standalone investment.
'Supplier onboarding' is a brief but critical part of the procurement process that might easily be underestimated – particularly when you think beyond administrative steps such as setting the supplier up with Accounts Payable. Supplier onboarding – especially when managed via a SIM platform - should be regarded as a highly strategic and forward-looking activity, one that protects the investment made during sourcing and prevents the need for either party to evoke the resolution steps laid out in the contract.
There are three main categories of information that should be established and collected during supplier onboarding: governance/compliance, supplier management, and knowledge management.
Governance/Compliance
The most straightforward part of supplier onboarding is the collection of information required for procurement to prove that the supplier will meet the expectations set out in the sourcing and award process. Depending on the industry and supplier, this might include proof of insurance coverage, regulatory compliance documents, and evidence that relevant certifications are current. These details often play a critical role in the decision to award business to a specific supplier, and yet because they do not require active management by the buying company, they are often forgotten after the contract is signed.
It is critical to have this information on hand – not requested in response to a problem – but from the outset of the contractual relationship. There is unlikely to be any reason other than an issue that would prompt procurement to ask for this information once the contract is underway. Supplier onboarding is the right time to collect related documentation and establish scheduled reminders based on known expiration dates.
Supplier Management
In many cases, the information collected in an RFI or RFP is well worth keeping close at hand, but (perhaps more importantly) up to date. Procurement needs to find a way to accomplish this that respects the time and effort of the suppliers as well as their internal project team.
Taking an inefficient or time consuming approach to supplier information management hardly seems aligned with the objective of becoming a customer of choice. It may even cause new supplier relationships to get off on the wrong foot. Information such as a technical/security overview, financial data, legal assessment, and CSR details do not stop being relevant just because a contract is in place. In fact, changes to this core information may serve as precursors to elevated supplier risk levels. By collecting them via an expanded onboarding effort, this information can be centralized ONCE and then maintained going forward where suppliers can update it and procurement or internal stakeholders can review it.
Knowledge Management
As organizational models for procurement evolve, responsibilities may shift within the company as whole. While strategic sourcing continues to be center-led by procurement, purchasing and supplier management are often handled in a more distributed, albeit technology-enabled, fashion. Since procurement is typically responsible for contract management, it is critical that they have visibility into supplier performance and what internal stakeholders think about each supply partner on an ongoing basis. All too often, requests for updates and follow up from suppliers are made through email alone, without leaving an audit trail that can be used in the case of a performance review, contract dispute, or renewal decision.
When supplier onboarding is managed with an eye to fostering a long term successful relationship between buyer and supplier – not to mention between buyer and procurement – everyone has the information they need to do their job no matter where in the contract lifecycle they happen to find themselves. And of course, knowledge management works both ways. When suppliers are comprehensively onboarded, not only are internal views of the supplier recorded and centralized, everyone that needs to know can be updated about approaching expiration and renewal dates, a task perfectly suited to technology.
As we pointed out in the opening of this article, information is affected by the circumstances under which it is collected. If you collect information about risk, you'll be prepared to address risk. If you collect information to rank suppliers, you will be able to make an effective award decision. If you invest time into drawing up a tight contract, you will be prepared for adverse business conditions. But only collecting a broad range of information based solely on its relevance to managing the supplier relationship from the outset will allow procurement and the company they represent to gain full value from the engagement.
By investing in Supplier Information Management at the time of onboarding, procurement makes it possible to do all of the information-related tasks listed above – address risk, make effective awards and save time.

About SIM Dojo
Supplier onboarding is the backbone to effective supplier management. Developed in collaboration with a leading facilities management company, SIM dojo helps organisations avoid challenges that happen as a result of poor supplier governance by storing relevant supplier information in one place and creating approved supplier lists.
Through SIM dojo our clients are able to manage critical supplier responsibilities, such as renewing insurance policies and ensuring the validity of industry-specific certifications.
We differentiate ourselves by creating a multi-tenanted, self-service SIM application at an affordable price that integrates into our eSourcing tool to create a seamless flow of supplier information. This kind of solution does not currently exist in the market today.