A Penny Saved is a Penny Earned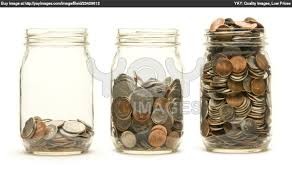 One summer, I saved up all my earnings in order to buy a special bike. It was something I had wanted for a very long time and meant that most of that summer, I focused on the prize and did not spend anything without serious consideration of the consequences. I have taken very good care of that bike and still have it many years later. Certainly I was saving every earned penny!
That statement could also be a mission statement for most procurement organizations. Cost containment has been the main focus for many years. Performance measures such as cost savings are consistently used to demonstrate effectiveness of the procurement team.
However, many executives are now looking for additional value from that area of their organization. The blog pick of the week is from the Supply Chain Brain, "Why Procurement is No longer Just a Numbers Game".
The article reviews a survey that IBM performed with over 1000 respondents from companies with revenues over $1B. It discusses that in order for things to move beyond numbers, the procurement department would ideally report to someone other than the CFO. While some are reporting to the COO, the majority still report up to the financial executives.
For those that are making a shift, innovation is an aspect that procurement can provide to their team. Through relationships with their supplier community, they have access to a wealth of knowledge. Through developing those connections, there can be value created throughout the supply chain. It allows them to look beyond the numbers to a broader more strategic approach.
How heavily is your procurement team measured by the numbers? Are there other areas that your team brings value to your business?
Share your thoughts by commenting below or tweeting us @BuyersMeetPoint.
Related Posts
Comments
No comments made yet. Be the first to submit a comment
By accepting you will be accessing a service provided by a third-party external to https://www.buyersmeetingpoint.com/