Become an Improvement Builder Rather than Just a Cost Breaker
As this week's guest sound bite in our PI Window on Business Blog Talk Radio update, we heard from S. Anthony Iannarino, author of The Sales Blog, talking about what sales people need to do in order to create recognizable value for their clients.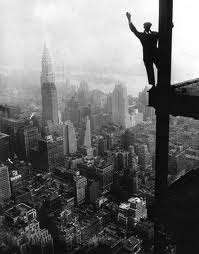 If we take his message for the sales/procurement relationship and transfer it to the procurement/internal customer relationship, the lessons for procurement were clear:
We don't want to remain a tactical resource. We all have aspirations of being a strategic asset to our organization, but we need to push ourselves in order to do that.

One way we can push ourselves is by moving beyond the strategic sourcing process. We still need it, and it has value, but it is not enough to define the potential we offer to the organization at large.

In order to better understand that potential, we need to start by asking our stakeholders - How can I help you? It is the answer to that question that will point us in the right direction, and hopefully open doors by reinforcing a positive perception of procurement.

We want our efforts to result in measurable business outcomes that can be tied back to procurement. We want to have partnerships with our stakeholders – helping them reach a desired future they may not have yet envisioned for themselves.

We don't want our 'customers' to make strategic decisions without us: not because they have been prevented by some executive mandate, but because they respect and value our input and feel that the outcome will be improved if we are involved.
In another recent post on The Sales Blog, Anthony described the process for sales people to share ideas with their clients in order to create value. Have you ever struggled to present your ideas to internal stakeholders – procurement's clients?
Here is an excerpt from 'Start Sharing Ideas with Your Clients'
Make a List of Ideas
Make a list of the ideas you have that will help your client produce better results. What should your clients be doing that they aren't doing now? How would it help them produce better results? What are they risking by not changing and by not taking the actions you know that they need to take?
Build Proof Your Ideas Work
When you provide your clients with actionable ideas, it helps to give them some evidence as to how it is going to help them. Prepare examples of how your ideas and are helping others to produce results. How are your ideas helping others generate more revenue? How are your ideas making your clients more profitable? What have they gained? Proof and evidence is not only compelling. It can also help your clients envision their own future with the new and better results you can help them achieve.
Spending too much time on what is going wrong rather than pointing out opportunities for improvement and proof that they will work earns you a receptive audience, and hopefully trusted advisor status. Procurement has been 'typecast' as a department focused on slashing costs, sometimes through uncomfortable means such as unseating incumbents or standardizing specifications.
If we are going to adjust the mindset of our colleagues so they see us as value creators, we need to find ways to be involved in building improvement as well as breaking down costs.
Related Posts
Comments
No comments made yet. Be the first to submit a comment
By accepting you will be accessing a service provided by a third-party external to https://www.buyersmeetingpoint.com/