Benefits of a Supply Chain in China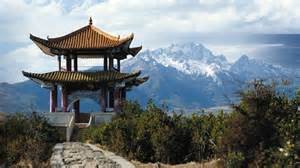 The world is getting smaller every day. We have so many ways to connect at a moment's notice. We can reach thousands and millions of people using social media such as Facebook, Twitter and so on. Look at the firestorm that took place in 2014 with the ice bucket challenge to raise awareness and funds for ALS.
Over the past twenty or so years, the desire to utilize the labor force and factories in China has grown significantly. With the better communication methods, it has been easier and provides an option for cost savings. It became quite attractive to move a significant component of your supply chain to China. However, that has come with some issues such as lead time and maintaining the expected level of quality.
This week's article, Is Sourcing in China still Competitive covers several interesting aspects to consider while looking at sourcing trends in China.
Labor costs are rising in China but they are still lower relative to labor in other areas. When you look at the exports from China, the growth is still quite strong year over year. That is a clear indication that global organizations are finding it beneficial to have some of their production and supply chain in China.
This article gives some good advice on how to achieve the savings and maintain a quality product. The first thing is to find a reputable supplier and build a strong, long term partnership. This can take time. Some successful organizations have found it beneficial to help their supplier become stronger and producing goods at the level that is required.
When evaluating a potential supplier, they suggest taking your time to look deeper at the supplier. Take an audit, research their history and their workforce. This is similar to the phrase "Don't judge a book by its cover". Don't select a supplier on first or surface impressions.
What has your company done to extend the supply chain into China? Do you have any pointers for others trying to do the same?
Share your thoughts by commenting below or tweeting us @BuyersMeetPoint.
Related Posts
Comments
1
Thanks for sharing this article about the benefits of a supply chain in China. Very interesting information!
Thanks for sharing this article about the benefits of a supply chain in China. Very interesting information!
By accepting you will be accessing a service provided by a third-party external to https://www.buyersmeetingpoint.com/