BMP's Notes on The IT Pricing Game from Next Level Purchasing and Clear Edge Partners
Okay, so you know how every week in my PI Window on Business radio update on the coming week I say that you just never know what to expect? This week is the perfect example. I attended three webinars, and the one that I didn't even know about until the day before it happened was the best of all. Read on!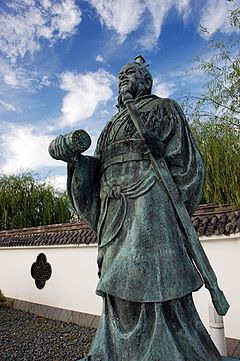 BMP partner Next Level Purchasing featured Tom DeMarco from Clear Edge Partners, a firm that enables CIOs and their teams to drive a more strategic, collaborative approach to IT Sourcing and Procurement. What Tom presented was their Sales Tactics & Targets seminar/course. BMP obviously subscribes to the idea that learning more about sales can give procurement a considerable edge, as reflected in The Flip Side and conversations with The Sales Guy, so this event was a winner for us from the start. 
My notes are below. If you are not already a member of the Next Level Purchasing Association, take a minute and join. Joining the association is free and there is no pressure to take classes towards your SPSM if you don't want to.
Early in the presentation, Tom quoted Sun Tzu from "The Art of War": The key to victory is not in defeating the enemy, but in defeating the enemy's strategy; therein lies their vulnerability." The connection for a procurement professional dealing with a clever sales rep is probably painfully clear, but what are we supposed to DO about it?  Enter Clear Edge...
Strategic Execution (enabling procurement to engage with the 'sharks' as a 'shark' themselves)
Supplier intelligence

Play early in the process

One team (don't allow suppliers to create rifts between internal groups)
When introducing a sourcing project to suppliers, the amount of information you offer up is critical. Offer enough to make the opportunity sound real, but not so much that you narrow the field of prospects.  Keep the level of uncertainty (about a pending award) high throughout the process so you can keep yourself (procurement) from being relegated to an administrative role.
Sales teams do not train as negotiators. They train to end-run or 'set up' the negotiation to their advantage. What sales organizations to focus on is methodology training. Many large IT providers (Oracle, SAP, IBM, etc) have found that it is more cost effective to invest in sales than in innovation (or R&D).
Competitive Strategies:
Frontal: #1 strategy used by buyers, commoditization of the product/service and market options makes it a price-only negotiation.

Flanking: #1 strategy used by sales, convincing a prospective client that something additional should be considered (like functionality or scope) allows them to sell on value rather than price.

Fragment: sales finds a way to recommend dividing up the deal, this is particularly effective when used by niche providers

Fixed: suppliers defend their turf by monitoring a client for evidence of other suppliers, doing nothing overt to retain a customer until they see that evidence. For example, if a supplier's tech support person is in a client facility and sees a product from a competitor in place, they will know that alternatives are being evaluated.

Feign: a less common technique used by suppliers who know they are unable to meet a requirements at the current time, but will be in the near future, so they drag their feet and delay a project until they are ready
Related Posts
Comments
No comments made yet. Be the first to submit a comment
By accepting you will be accessing a service provided by a third-party external to https://www.buyersmeetingpoint.com/