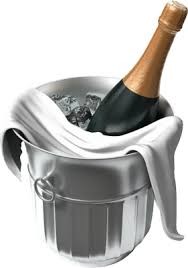 Recently, we were at a hotel and happened to meet the resort president as we waited for our table. We had a wonderful conversation and explained we were celebrating our anniversary. Several hours later, we arrived in our room to a bottle of champagne and chocolate covered strawberries. We were so surprised and found it was compliments of the president. That was amazing customer service and truly they have gained our loyalty.
How do retailers or any organization for that matter gain your loyalty? For decades, the marketing was focused on the Baby Boomers (b. '43-'64) as they were such a force in numbers and buying power. While that is still the case by spending power, The Millennials ( b. '76 – '92) are coming on strong in numbers and soon will be reaching their peak spending years.
This study, by Synchrony Financial, Balancing Multi-Generational Retail Strategies, reviews some of the different approaches and how organizations could benefit from utilizing them. As the subtitle suggests, you want to win over Millennials without losing the Boomers.

The similarities in the two generations are not surprising:

Both love coupons and discounts and bargains

Both use social media to share recent experiences

Both use online shopping

Both own tablets and smart phones



The article then goes into some of the differences and suggestions on how organizations should stay current in order to attract the future generation and buying power.

Millennials are more price conscious and make their purchasing decisions accordingly. Boomers are also price conscience but have brand loyalty based on customer service.

While Boomers and Millennials both own tablets and smart phones, they use them quite differently. Boomers have to think and 'work' their devices while Millennials use them as an extension of themselves, almost as simple as breathing. The mobile experience has to be fast, helpful and productive for Millennials as a given, not an exception.

With all that in mind, how do these generations and their preferences impact you as a procurement professional? What factors are you considering as you plan your assortment and your go-to-market strategy? What is your approach to the "bottle of champagne" surprise?

Share your thoughts by commenting below or tweeting us @BuyersMeetPoint.