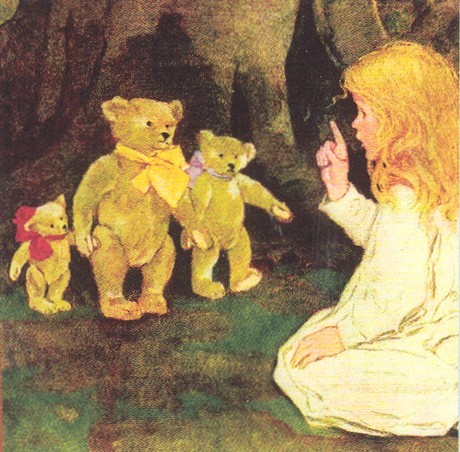 There is a wonderful children's story, Goldilocks and the Three Bears. If it has been a while for you, it is about a young girl who stumbles into the bear's cottage and tries out the porridge, the chairs and the beds.
She soon discovers that there are a variety of levels of quality that suit her. The porridge is too hot, too cold, and finally JUST right. The size of both the chairs and the beds is a problem until she finds the right size and can rest comfortably – at least for a while until the Bear family returns!
This week's esourcing Wiki article is Strategic Services Price Management. It is discussing the same challenge that faced Goldilocks – getting it (the pricing) JUST right! It is important to do so to maintain the appropriate profitability. That has to be balanced with the ability to provide the service and responsiveness your customers expect and demand.
If you are a procurement organization, you are looking to obtain those services for a reasonable price. The difficulty in sourcing services is often determining the specifications you are looking for and the quality expected. This is especially difficult if the same supplier has been utilized for many years. In that case, the supplier often knows the expectations better than the client does.
How do you determine the proper pricing to hit the balance JUST right? Were you like Goldilocks and had to use trial and error? What tricks have you learned along the way?
Share your thoughts by commenting below or tweeting @buyersmeetpoint.

Related Posts
Comments
No comments made yet. Be the first to submit a comment
By accepting you will be accessing a service provided by a third-party external to https://www.buyersmeetingpoint.com/