Go Ahead - It won't hurt to network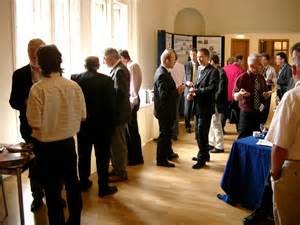 Earlier in my career I was quite shy and not comfortable networking at various conferences and seminars. Everyone else seemed to be talking to someone and having a good time I did not know where to begin. It is still not like breathing but it is a bit easier. I learned to ask questions about their jobs, families and vacations. It was interesting to hear their stories and learn a few things along the way.
Networking seems forced, self-serving and artificial to me. Instead I approach these opportunities more along the line of meeting others in my industry. This week we chose the Strategic Sourceror, Why YOU should be networking. It outlines 3 reasons to network:
Open communication – share ideas and get feedback as well as hear other ideas

Best Practices – learn what and how others are doing the same thing you are

Opportunities - for new business leads or a new career opportunity
Another article by Amazing Business, Top 9 reasons of Business Networking, has additional benefits worth reviewing.
Advice – being around like-minded people is a good arena to gather advice for your business.

Increase confidence – like anything else, you get better with practice. I certainly did as each time I came out of the comfort zone to meet more people.

Satisfaction from helping others – Everyone has problems and issues. Perhaps you have something to offer that can help them.
What have you done about networking within your procurement profession? Did it seem difficult and first and get easier as you went along?
Share your thoughts by commenting below or tweeting us @BuyersMeetPoint.
Related Posts
Comments
No comments made yet. Be the first to submit a comment
By accepting you will be accessing a service provided by a third-party external to https://www.buyersmeetingpoint.com/