Improving the Scorecard Process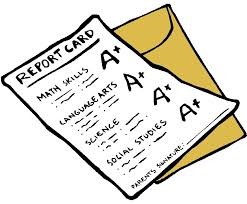 As a student in school, everyone would receive report cards on the same day. This happened 4 times a year. Next of course was the conversation with Mom and Dad. Sometimes it was good news and sometimes not so good.
In our professional lives, we have annual reviews. While they are not the same as a report card, they do provide feedback on our performance over the past year and an opportunity to discuss the goals for the coming year.
For suppliers, the scorecard process is similar in nature. While it does offer a lens into how their performance has been, many organizations do not find the process as effective as it could be. So why is it so difficult and how can it be improved?
A recent article on ThomasNet's imt Procurement Journal by Michael Cross of Directworks "Settling the Score: How to End the Frustration with Supplier Scorecards" identifies some issues and then offers great suggestions on improving the process.
One issue that I have heard about is that all scorecards are alike and ask the same questions, regardless of the product or service. Defaulting to a 'one size fits all' model does not help get to the root of the issue or help with development for the next year.
Another area that is misaligned is that the scorecard only works one way. The buyer rates the supplier and the supplier rates themselves. How about the supplier rating the customer? Is there something the customer could do differently to make a huge difference?
What would the teacher give you for a grade on your scorecard process? Would you get an A+? If so, great. If not, what could you be doing differently to get to the honor roll?
Share your thoughts by commenting below or tweeting us @buyersmeetpoint.
Related Posts
Comments
No comments made yet. Be the first to submit a comment
By accepting you will be accessing a service provided by a third-party external to https://www.buyersmeetingpoint.com/