Walt Disney was a genius. That is a given. He has a famous quote. "I hope we don't loose site of one thing - that it was all started by a mouse". And what an empire that has grown into. So when someone says to you that your business is so Mickey Mouse take it as a compliment. We all would love to have a business like the Disney empire! Or at least one that is growing towards that.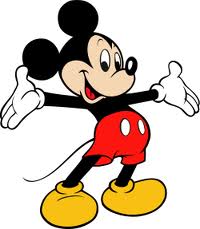 This week's wiki Wednesday is about demand driven supply chain. Traditional approaches are based on the most efficient use of the production line. That sometimes results in excess inventory or missed sales. It can also have long lead times.  In today's global environment, companies are moving to demand driven supply chain. This requires more flexibility as the demand for one product over another directs the activity for that organization.
Years ago, Disney implemented a new system called Fast Pass. It was for the rides and attractions that typically had the most demand. It allows you to 'reserve' your time and go right to the front of the line. Genius - and a great way to offer flexibility for your guests and have a more enjoyable experience at the park. They have also instituted a policy that will only allow one Fast Pass at a time for each guest. That enables a level of equality and fairness across the various rides and the guests. 
Typically all rides are treated the same and guests just wait in line regardless of the popularity. The Fast Pass approach for Disney seems to fit into the demand driven supply chain model.
Do any of you have a Mickey Mouse business? Have you implemented any of the demand driven processes? What would you recommend for an organization just getting started?
Related Posts
Comments
No comments made yet. Be the first to submit a comment
By accepting you will be accessing a service provided by a third-party external to https://www.buyersmeetingpoint.com/