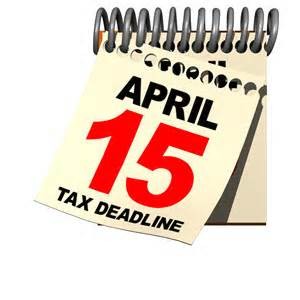 Today is April 15 and also TAX DAY in the United States. It is the deadline for citizens to file their income tax returns for both the Federal and States taxes. Yes you can get an extension but only if you fill out the forms needed. Plus if you owe taxes, then you have to pay them anyway by April 15 and the paper work just follows. Sometimes you have overpaid and get a refund. Then it seems really worth doing all the forms and filing early!
With that in mind, I came across this book, "Death, Taxes and Procurement, An Effective guide for Small Businesses". The author, Robert D. Horesjh, takes a fictitious company through the steps necessary to do business with the US Federal Government. They are the one of the largest consumer of goods and services for businesses to sell to. Of course they are – they have just finished collecting everyone's taxes so there is money to be spent!! The marketplace extends to include schools, towns and local agencies.
Full disclosure, I did not read the book but skimmed areas of it. It is an easy read and a primer of sorts to get you started. Many companies do not try to bid for the government business due to the reputation that it is too hard and overwhelming. Thanks to technology, it is getting easier to go through the process. There are definite rules and expectations but it is not as cumbersome as it once was.
Has your company bid on any government procurement projects? What did you learn along the way? Does it get easier the second time around?
Share your thoughts by commenting below or tweeting us @BuyersMeetPoint.
Related Posts
Comments
No comments made yet. Be the first to submit a comment
By accepting you will be accessing a service provided by a third-party external to https://www.buyersmeetingpoint.com/