Q and A with Michael Raezler, a 30 Under 30 Rising Supply Chain Star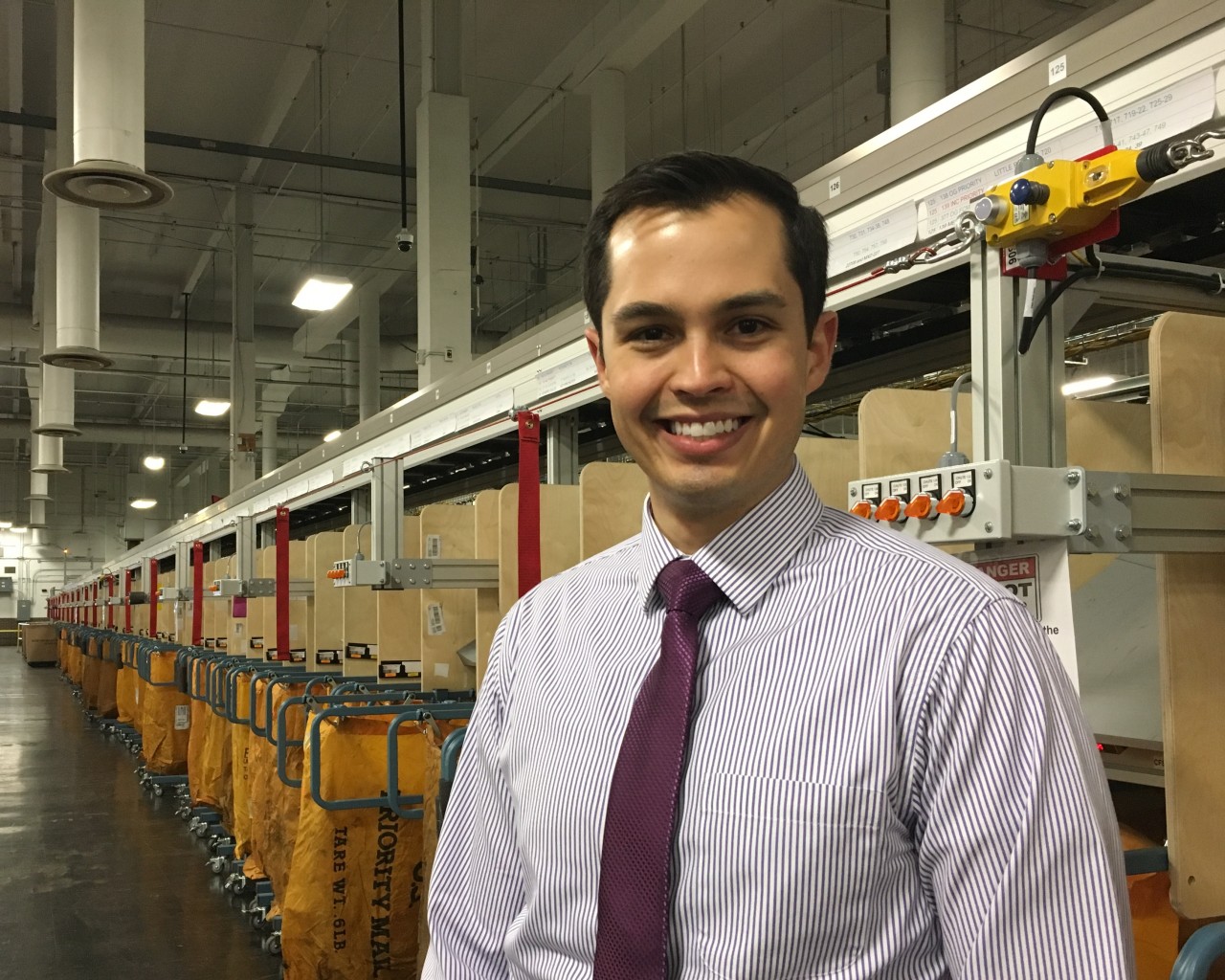 I recently got the opportunity to have access to the 2016 class of ThomasNet / ISM 30 Under 30 Rising Supply Chain stars. I looked through the whole list of impressive young professionals, and one individual really stood out to me. Michael Raezler is a Purchasing and Supply Management Specialist with U.S. Postal Service.
I specifically requested his insight (as captured in the following Q&A) partly because he has accomplished amazing things in his short professional tenure and partly because he is a living example of excellence in a segment of the public sector that all too often goes unrecognized and under-estimated. The procurement profession – and the U.S. Postal Service – are lucky to have him as part of our community.
If you are interested in the entire class of 30 Under 30 Rising Supply Chain stars, click here to read more.
Your '30 Under 30' bio says that you decided to pass on a career in accounting because "the idea of staring at numbers all day seemed mind-numbing." Has your time in supply chain lived up to your expectations around hands-on work over 'bean counting?'
I am incredibly happy that I decided to switch to supply chain management! My experiences have definitely backed up my initial thoughts that supply chain management would provide me more opportunities to impact the business. I feel so much more connected with the operations through direct interaction with the suppliers we rely on to operate key functions of the business. Throughout my tenure at the Postal Service, I've been able to work on contracts that impact our core business of delivering the mail, but also have had opportunities to work on contracts to obtain products or services that support many other aspects of operating an organization.

You mention an aversion to missing deadlines. What is the source of this drive, and how do you keep your projects on schedule, particularly when events are outside of your control?
My drive comes from an aversion to failure. Now, knowing that I hate failure, I learned that focusing on planning upfront, setting realistic timelines, and opening lines of communication with key stakeholders would put me in a position to succeed. Obviously, events outside of my control can derail a project, but I've found that if the communication lines are open, then all parties can be informed much more quickly if an issue is foreseen or once an issue crops up. When all parties are kept informed along the way, it becomes easier to keep to schedules or identify solutions to problems.
You've been the beneficiary of a number of awards, most recently the 30 Under 30 Rising Supply Chain Stars designation, but you also received the Vice President's Award at the Postal Service, and you are a participant in the Postal Service's Corporate Succession Program. What do you believe is the secret to standing out?
I feel very fortunate to have been selected for many of these recognitions. Most of the success is through my commitment to working hard and being willing to take on different challenges whenever a volunteer is needed to step up to the plate and take on a new project. I have often thought that my job description should be: "How can I make my boss's job easier?" If I give it my all, and make my boss happy, then I feel a strong sense of accomplishment. Taking this mentality into work has enabled me to be successful, and ultimately, my hard work has been recognized through the awards you mentioned.
Procurement and Supply Chain teams are in the midst of a talent crunch. If we are to have the best and brightest minds join our team, we need to be on the lookout for promising candidates - even in the unlikeliest of places. Given that Purchasing was your least favorite class in college, where should we focus our recruiting efforts and what message do we need to get across to convince promising young professionals to join the team?
I think focusing on reaching out to college kids while they are in business school is a good way to begin educating young professionals about the benefits of a career as a buyer. Given that supply chain management has been gaining popularity as a major at large colleges and universities, many students would probably like hearing more specifics about purchasing in the real world, as opposed to theoretical knowledge like I acquired in purchasing class. Participating in club events (more so for supply chain clubs) will provide a more informal environment where students can learn more specifics about real-world purchasing careers. I think young professionals also want to begin a career with promotional potential, and beginning as a buyer gives you that opportunity to learn the career and move up within an organization (especially in the government sector).
Related Posts
Comments
No comments made yet. Be the first to submit a comment
By accepting you will be accessing a service provided by a third-party external to https://www.buyersmeetingpoint.com/