Webinar Notes: In Search of Spend Optimization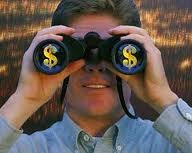 This week's featured webinar was sponsored by Coupa with main speaker Constantine Limberakis, Senior Market Researcher at Aberdeen Group. The slides from the event are available on Coupa's website as a download. The event replay is also available here. You can also follow Constantine on Twitter: @ABG_SpendMngmt
The primary focus of the event was to compare spend under management and spend optimization, because selecting the right approach can have a significant impact on the recognized strategic value of procurement in the enterprise. According to Aberdeen's research, the five characteristics of best in class organizations are:
Profit-center minded

Always on the mind of the executive

Talent oriented and focused

Organized through a center-led approach

Innovative through technology
The top two best in class (defined as the top 20% of performers) metrics for procurement are:
Total spend under management, which is universally accepted even if it s not a perfect representation of procurement's influence.

Ability to convert savings from negotiated into realized as a measure of procurement efficiency.



The common barriers to procurement success (based on maturity) are a lack of procurement technology or infrastructure in place (or poor fitting technology if a solution is in place), insufficient procurement influence, and lack of skills within the procurement organization (either in category management or soft skills such as influencing peers). Even best in class organizations have room for growth when it comes to being perceived as strategic by the rest of the organization.

One of the trends Aberdeen has been tracking in their research is the changing idea of spend management. Spend management usually implies steps taken within the purchasing function, placing a focus on cutting operating and other costs. But another aspect to spend management is a technology platform such as eProcurement. Organizations need to continually revisit their goals and vision and make sure the solution in place provides the proper support. Procurement needs to promote both processes and technology within the organization.
If spend under management is to evolve into spend optimization, it is important to recognize the expanded scope. The following is my paraphrase of Aberdeen's definition: strategy that adopts dynamic approaches both internally (within procurement) and externally with outsides lines of business creating an organizational culture that understands and accepts procurement's value. (See the event slides for a full quote).
How do you attain the goal or vision of being an optimized spend organization?
Executives need to buy into the mindset of procurement being value-minded, spend optimized, and more visible. The ultimate goal for the CPO is to become a top level executive because of the responsibility, stewardship and authority that come with that position. As the role expands, so will the expectation that the CPO have the ability to both deliver results and collaborate. It is becoming increasingly common for professionals to spend 3-5 years in the role instead of viewing it as a stepping stone position.
Beyond the CPO, procurement teams need to become more talent focused – broadening their experience and skill sets (beyond negotiation for instance). There is a lack of category expertise in many procurement organizations, but a shortage of adequate data is a contributing factor. Of the skill sets that are already strong, it comes as no surprise that negotiation skills top the list because negotiation has been the primary cost cutting strategy.
Other ways of cutting costs include:
Process improvement: may include collaboration with both suppliers and internal stakeholders as well as user adoption.

Substitution: have to understand the requirements and when it is acceptable to switch out a product QUICKLY, without going through another sourcing process.
When building procurement capabilities, recruiting from outside the organization should be a conscious part of the talent strategy. Finding someone who has the right supply chain or finance background, and who has the experience to find new ways to impact overall cost. Broaden the hiring profile as needed based on the culture and goals of the company.
Both innovation and technology are necessary parts of a successful procurement framework. Procurement shouldn't rely upon them to solve issues, but use them as a necessary glue. Technology needs to reflect the here and now for end-users, needs to emulate tools people are used to using in other contexts to increase and ease adoption. Periodically, it is important to review the solutions in place and how long have they been in place. As the procurement organization, or the needs of the enterprise, evolves, solutions may no longer fit if they were selected based on 'expired' priorities and visions.
Related Posts
Comments
1
For a limited time, you can download a complimentary Aberdeen report on center-led models and spend optimization:
http://aberdeen.com/Aberdeen-Library/7995/RA-spend-optimization-management.aspx

Report description
While organizations continue to focus on increasing their sales coverage and focus on top-line revenue, procurement still lacks a champion to push its strategic importance. Aberdeen's report, Dynamic Procurement: The CPO as Collaborator, Innovator and Strategist (2011) notes that 67% of survey respondents point to communication as the most important competency for CPOs and procurement organizations today. Understanding how to communicate procurement's value, both active and passive, is critical to establishing an organizational culture that can better embrace it. Through Aberdeen research, this Analyst Insight looks at what steps CPOs and other procurement leaders must take for creating a culture that can go beyond a traditional approach of spend management to spend optimization.
For a limited time, you can download a complimentary Aberdeen report on center-led models and spend optimization: http://aberdeen.com/Aberdeen-Library/7995/RA-spend-optimization-management.aspx [b]Report description[/b] [i]While organizations continue to focus on increasing their sales coverage and focus on top-line revenue, procurement still lacks a champion to push its strategic importance. Aberdeen's report, Dynamic Procurement: The CPO as Collaborator, Innovator and Strategist (2011) notes that 67% of survey respondents point to communication as the most important competency for CPOs and procurement organizations today. Understanding how to communicate procurement's value, both active and passive, is critical to establishing an organizational culture that can better embrace it. Through Aberdeen research, this Analyst Insight looks at what steps CPOs and other procurement leaders must take for creating a culture that can go beyond a traditional approach of spend management to spend optimization.[/i]
By accepting you will be accessing a service provided by a third-party external to https://www.buyersmeetingpoint.com/