Best Procurement and Supply Chain Webinars 7/11 - 15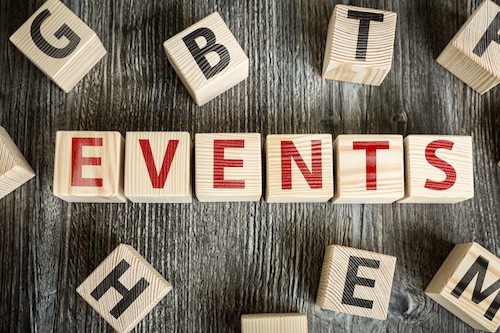 And… we're back! After a week (mostly) without events due to the holiday weekend, we once again have a slate of webinars to recommend. Click on the title of each event below to view the full description in our events calendar and to connect to their registration pages.
Real-time Supply Chain Collaboration: A Single Network, All Suppliers, Total Process Integration (S&DCE, SAP Ariba)
July 12, 2:00pm ET
As the speed of business increases, procurement may find that the linear sourcing process – starting with industry research and supplier discovery – just plain takes too long. In this webinar, SAP Ariba and The Manitowoc Company will talk about how supplier networks may be the key to facilitating collaboration between procurement and suppliers and getting to market faster.
Unpacking Collaborative Bidding: Harnessing the Potential of Supplier Collaboration While Still Using a Competitive Bidding Process (SIG Townhall)
July 13, 1:00pm ET
If you are on the buy-side of procurement, do me (and yourself) a favor – register to join this SIG Townhall. Kate Vitasek is a fascinating author and speaker, and in this event she'll take on one of the biggest seeming conflicts of the collaborative supply movement: how do you collaborate with suppliers without giving up on savings? Believe it or not, it is accomplish both at the same time, as long as you know how.
The Advent of R-BPO: Is the Future of BPO Robotic? (HfS Research)
July 15, 10:00 am ET
Did you think we had finally reached the extent of the possible acronyms? Think again! We've talked about how Robotic Process Automation (RPA) is rising in popularity as an alternative to Business Process Outsourcing (BPO). I suppose it was only a matter of time, but now they're being combined in an approach that has the potential to be the best combination of ideas since chocolate and peanut butter: R-BPO.
CLICK HERE TO VIEW THE FULL EVENTS CALENDAR
Stay Informed
When you subscribe to the blog, we will send you an e-mail when there are new updates on the site so you wouldn't miss them.