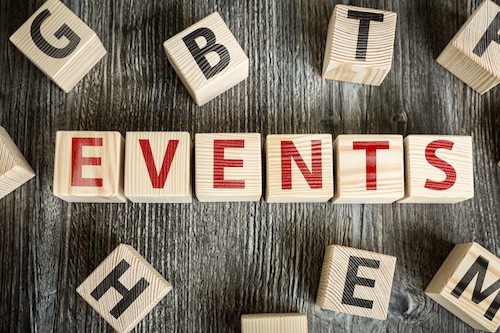 If you take a look at the Buyers Meeting Point events calendar for this week, there is nothing going on. None of our usual hosts or organizers have anything planned. While that makes sense given the Labor Day holiday in the US and Canada, not having any events to look forward to would be too much to bear! So we looked to our friends at Webinara to see what they might have listed and found some great webinars to recommend! Click on the title of each event below to view the full description and register on Webinara.com or click here to visit the BMP events calendar to see what's on tap for the rest of the month.
---
NextGen Enterprise IT Solutions – A Panel Discussion
September 7th, 11am ET
Procurement has more than enough experience with different IT trends and models – Cloud, SaaS, hybrid, mobile – to recognize that managing the needs of everyone in the enterprise and leveraging the advantages of all models requires a great deal of planning and strategy. In this panel format webinar, leaders from Cygnet Infotech and some of their industry colleagues will discuss opportunities such as IoT, Data Science, Virtual Reality & Augmented Reality enablement for Hybrid Ecosystems with extremely enriched customer experience
Case Study: The Supply Chain in Action
September 8th, 12n ET
Sometimes the best events are the ones you never expected to find – including this webinar from APICS and Prayon Group about how the Georgia-based operation of a global phosphate producer went from being "dead and buried" to becoming a successful 38 year old startup – all thanks to practical applications of supply chain principles. For all of the discussion of transformations, we rarely hear about one, let alone one as wildly successful or with as much at stake as at Prayon. In this webinar, Melissa Wright, Prayon Group's VP of Supply Chain, will explain how moving from survival mode to transitioning of MRP and inventory processes & procedures to sustainable performance enabled the company to become recognized as a regional economic force.