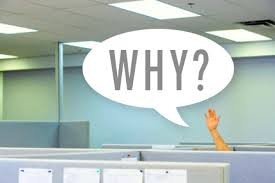 Happy New Year! This week marks the start of a new year of webinars – and based on the first events out of the gate, 2016 is clearly going to be a year where it pays off to challenge the fundamentals. Click on the title of each event below to view the full description in our events calendar and to connect to their registration pages.
What? Why Would I Involve Anyone But The Stakeholders? (SIG Townhall)
January 13th, 1pm EST
In their first townhall teleconference of the new year, SIG brings together a panel of industry experts from Boeing, Huntington National Bank, and Microsoft. In this townhall (like an audio only webinar that you have to be buy-side to attend) the panel will discuss how you can make sure your RFPs don't become long term debacles as soon as they are forced to face the realities of modern business. As procurement moves into more strategic categories of spend and applies increasingly collaborative approaches, it makes sense to question how the RFx process works and if changes are necessary. Join this open forum to learn what to do (and what not to do) to run outcome-oriented RFx's.
Smarter Teams: Where People and Smart Machines Collaborate (Gartner)
January 14th, 9am and 12pm EST
It's not too much of a surprise that we have an AI event in the first week of the year. This is a topic that will be increasingly common as we move forward. This webinar not only looks at how people should leverage the capabilities of automation – it will address how we need to start collaborating with smart machines. Although it's a little less personal than collaborating with other people, human challenges such as trust and naturally occurring shortcomings still abound. The answer, as we'll hear in this week's webinar, is to create a working arrangement where the strengths and weaknesses of each party line up in such a way as to provide improved results.
Contracting: Why Do We Keep Destroying Value? (IACCM)
January 14th, 11am EST
The description for this event starts with a great analogy for for the challenges associated with putting contracts in place for relational categories of spend: too often, procurement focuses all of their energy on putting a good 'pre-nup' in place when we should be investing in the stability of the relationship itself. In this webinar, Anne Kohler, Executive Vice President and COO of The Mpower Group, will explore how procurement can create rather than destroy value in the contracting process. P.s. This is part one of two. The second part is on Feb. 18th.