Recommended Procurement Webinars for June 26-30: Picking up the Pace, Unprecedented Savings, and an RPA Case Study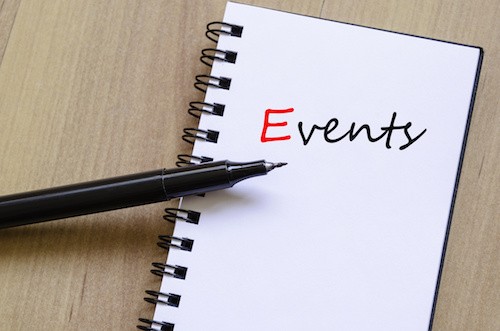 If you're thinking of attending a webinar this week, don't hesitate. With the July 4th holiday in the U.S. next week closing most companies on Monday and Tuesday, the events calendar is a ghost town. Click on the title of each webinar below to view the full description and register.
BTW: If you haven't already, sign up for our mailing list to be sure you get my weekly recommendations in your Inbox each Monday.
Picking Up the Tempo: The Pulse of Procurement in 2017 (SIG, Zycus)
June 27, 11am ET
Zycus recently surveyed over 725 procurement professionals about a wide-ranging series of topics. In this webinar they will share some of the results. Even the event description (click above) reveals some interesting findings, including the fact that "7 in 10 procurement pros report strong C-level support, yet insufficient resources remains the number one pain point for a second consecutive year."
New Ways to Achieve Unprecedented Savings On Indirect Spend (Aquiire)
June 28th, 2pm ET
The more things change, the more they remain the same. Innovation, collaboration, and value creation notwithstanding, 74% of the respondents in Deloitte's 2016 Global CPO Survey indicated that cost reduction is their top priority for 2017 – and 70% of them also cited indirect spend as a key target for generating those savings. In this webinar, Aquiire promises to reveal the 'non-traditional' and 'counter-intuitive' approaches we should be using to maximize savings on indirect spend.
Tales from the Automation Trenches (HfS Research)
June 29, 11am ET
Sound familiar? We recommended this event when it was originally scheduled for June 1st. For anyone new to the idea of leveraging RPA to automate procurement, this will be a great event to attend. HfS will be joined by Blue Prism, an RPA software provider, as well as ShopDirect to share a very real view of RPA in use. Case studies are often the perfect vehicle for learning with new approaches like RPA. They have a way of letting us see beyond the theory and promise of sales literature and imagine ourselves running a project of our own.
CLICK HERE TO VISIT THE FULL BMP EVENTS CALENDAR
Stay Informed
When you subscribe to the blog, we will send you an e-mail when there are new updates on the site so you wouldn't miss them.