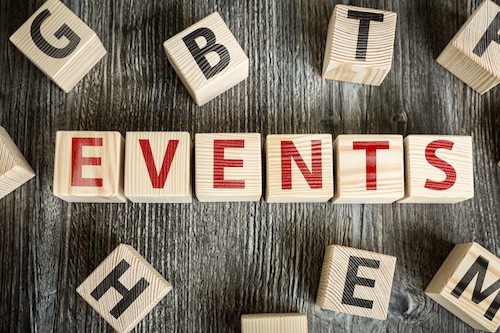 This week, my recommended procurement webinars are all about doing MORE. More categories managed, more results, and more visibility into the supply chain. Click on the title of each event below to view the full description and register or visit the BMP events calendar to see what's on tap for the rest of the month.
Monitoring Ethics Deep in the Supply Chain (SAP Ariba)
October 11th, 10am ET
As SAP Ariba points out in the description for this event, consumers are paying more attention to what happens in the supply chains of the companies they buy from more than ever before. And while it is easy for consumers to respond to a few negative events in the news, it is hard – but necessary – for companies to proactively monitor and manage many suppliers multiple tiers into their supply chain. Join this event to learn more about the techniques that leading organizations are using to trace activity deep in the supply chain and track CSR failings
Groundbreaking Indirect Spend Management Benchmarking Study Results! (SIG, Denali Group)
October 13th, 11am ET
Everyone in procurement knows that we are expected to be both savings generators and value drivers. SIG and Denali recently came together to conduct research into the people, process, and technology most commonly used and highlighted best practices. In this webinar they will release the findings of that research, including upcoming trends and planned initiatives to forecast industry trends in the indirect procurement space.
Why analytics-based category management is the future of procurement (Rosslyn Analytics, Future Purchasing)
October 13th, 11am ET
Category management is a highly strategic initiative – no doubt. Unfortunately, one of the tradeoffs of strategic work is that it is hard to carry it out with the same scale we can achieve in the tactical arena. If you can only manage a subset of categories, you'd better make sure you can address the ones with the greatest opportunity. By employing analytics technology, procurement can screen more spend so that any investment in category management delivers maximal results.