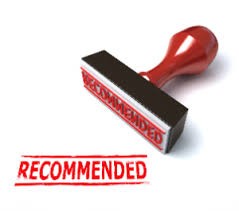 Dragging through the dog days of summer? Find refreshment in this week's event recommendations – three webinars that take an interesting look at the challenges procurement faces all year round. Click on the title of each event below to view the full description in our events calendar and connect to their registration pages.
Four Critical Sourcing Elements that Make Market Leaders Successful (APD)
7/22, 2:00pm EDT
Usually APD hosts their webinars near the end of the week, so even though it is summer, the fact that this event is scheduled on Wednesday leaves no excuses not to attend. The premise of this event, delivered by Mike Betz, the Purchasing Authority's Executive Vice President, is that you can't get to a "best cost" market position without knowing the right cost for all of the components (and I would suggest services) that go into producing it. The devil is in the details, as they say, and if you don't have accurate models at the lower levels of your cost structure, each additional roll-up introduces more variability and less accuracy.
Closing the P2P and Sourcing Divide (Proactis)
7/23, 10:00am EDT
One of the goals of implementing an end to end P2P solution is to keep spend inside a governed system from the very beginning of sourcing through the payment of an invoice, including the many steps that take place in-between. While this may prevent in-flight categories and spend from going astray, it does not prevent non-compliant activity that originates outside of the system. In this webinar, Proactis will discuss how to put in something of a 'security loop' so you can track total spend against your contracts – in other words, ensuring visibility of current compliance and a method for measuring improvements.
Purchase to Pay – What Could Possibly Go Wrong? (Procurify, Purchasing Insight)
7/23, 12:00pm EDT
In another look at P2P, Pete Loughlin from Purchasing Insight will discuss the difference between the seeming logic of a three-way data match and the messy reality that makes it so difficult to achieve. When things don't align and something goes wrong, end-to-end integration can quickly turn into end-to-end unhappiness. Being sandwiched between a frustrated supplier and an angry stakeholder is no place for procurement to be. In this webinar Loughlin will discuss why P2P is so important, why things go wrong and what we can do to avoid the disasters.