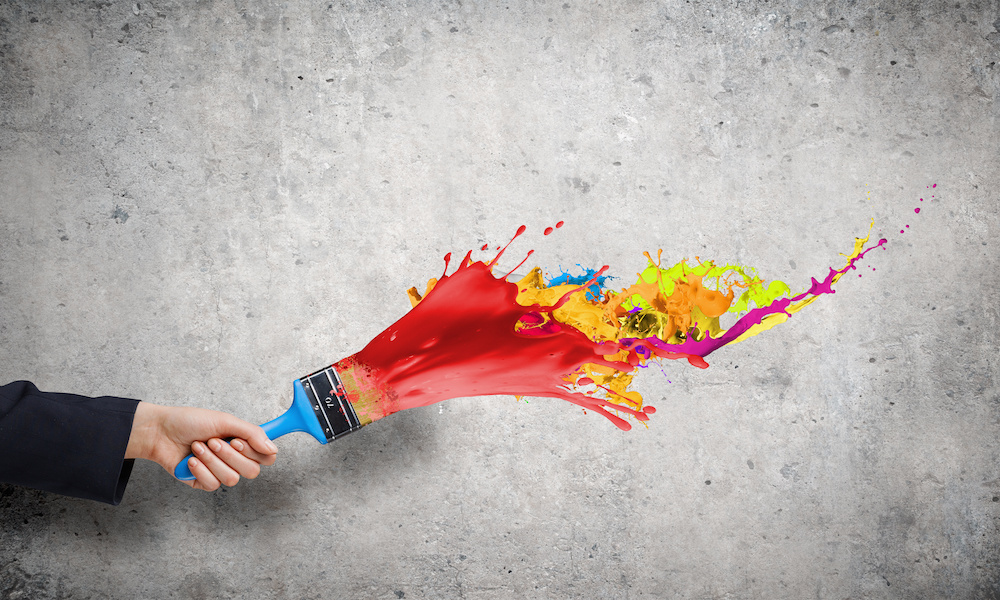 The Art of Procurement Re-creation
What is our motivation?
In the arts, a clear motivation is required to deliver a convincing performance. The same is true for procurement innovation. The questions and challenges that arise along the way may derail an effort that does not fall back on well-understood and articulated answers to the question, "Why are we doing this?" The following motivations will preserve the resolve of the team and ensure that re-created procurement meets the needs of the enterprise.
We need to manage more spend/territory/categories with less headcount or in a smaller percent of our current team's time.

With the 'low hanging fruit' already well managed, procurement needs to re-focus and prepare for the demands of more complex spend management projects.

There is greater potential for value creation in the supply chain than our current processes and priorities have been able to capitalize on.

With the majority of spend under management, the executive team is pressing for clarity around procurement's forward-looking ROI and impact.

Our direct competition has just invested in a procurement transformation, one that is likely to advance them into a market leadership position with customers and suppliers alike if they go unchallenged.
Studying motivations tells procurement where to start. The greatest challenge of re-creation is taking the first step. Procurement's first move should directly address the core motivation for the transformation: introducing automation to support the reallocation of procurement time, streamlining legacy processes, or making the staffing changes necessary to reposition procurement in the eyes of the executive team.
Anticipating the likely barriers
Transformation often involves overcoming a barrier, perhaps as a kind of evolutionary hurdle that proves the entity has the strength to go on. There are no limits to the barriers that may pop up during procurement innovation – but each one offers the opportunity to solidify and communicate procurement's business case to others in the organization. For example:
In order for procurement to stage a successful re-creation, leadership must be objective about the current state, desired state, and path between. If the transformation is being led without third-party assistance, being honest about what changes are required will be both the most important and the hardest part of the effort.

No change will be as difficult to face as adjustments to in-house skills and headcount. If procurement were manufacturing, innovation would require an examination of in-use machines and materials. Because it is a process, current capabilities must be well understood and lined up against future requirements to see if there is a duplication or gap in coverage.

Processes have a way of becoming entrenched over time, perceived as an irreplaceable part of the way the enterprise works. Seeing them as malleable – or even replaceable – may determine just how much change will result from innovation.

Procurement may change nearly everything about how we work, but if the rest of the organization does not perceive or accept the difference, we will be held back by opinions that originated with our former incarnation. As hard as it is to establish a brand identity, it can be even more difficult to change one that has already been built up.

Finally, step one of the innovation process may be for procurement to find its motivation, but if we have not helped the executive team do the same, it may arise as a barrier later on. It must be made clear what the benefits will be to the enterprise, and the C-suite must agree, for the transformation to be a success.
Barriers need to be identified in advance so that procurement can either prevent them from arising or have a plan in place in the event they occur. In almost all cases, the best remedies for these barriers are strong relationships. Although the time spent building consensus and explaining motivations feels secondary to the work of actual innovation, it is critical and will pay dividends in the future.
Keeping an eye on the prize
Procurement innovation isn't easy for a reason; if it were, everyone would do it and there would be no potential advantage. Fortunately, the upside associated with a successful transformation offsets the effort made along the way. In fact, although procurement has to assume responsibility for the majority of the change, the benefits extend far out into the enterprise.
Make full use of available technology rather than just re-applying base functionality that is comfortable or convenient. It is common for teams to implement a solution in a way that mirrors their current workflow, waiting to roll out more value-added capabilities 'later'. Transformed procurement cannot settle for partially automated processes, and will get much more out of a fuller investment in technology.

A new approach to value creation will often open the door to new supplier business models and contract structures. Although it may be hard to calculate direct line savings from the old model to the new, usually the added benefits (measured in partnership strength and agility as much as savings) are more than enough to justify the change.

Taking an elevated point of view on procurement's scope of impact also increases the importance of compliance, sustainability, and risk management efforts. These in turn expand the circle of people procurement works with on a regular basis and the range of benefits stemming from their work.

Innovation isn't just hard for procurement, but it sometimes happens that we are just the only function strong and determined enough to attempt the transformation. Successfully completing the process will set procurement apart in the enterprise, bringing positive attention and increased influence that can be leveraged for even more desirable strategic assignments in the future.
If relationships are central to avoiding innovation barriers, communication is the key to keeping the end objectives front and center. Every positive step towards stated goals merits formal sharing internally – after all, in today's glut of information, if we do not promote something it did not happen. The same is true for all ongoing communication of procurement's results. Everything should be positioned in the context of how it advances the organization towards the desired end state.
The art of procurement re-creation requires us to dig deep, focus, and push ourselves in order to reach a new level of possibility. Delivering on that new potential requires us to have the right talent, technology, processes, and objectives – all of which need to be objectively considered and redesigned if the considerable upside of a transformed procurement function is to become reality.
Ironically, as much as innovation is a creative process, the work of carrying it out very much plays to procurement's strengths. Once the motivation, potential barriers, and anticipated results have been considered, the time has come to act – sooner rather than later, while the ideas are all fresh in everyone's minds.
GEP helps global enterprises operate more efficiently and effectively, gain competitive advantage, boost profitability, and maximize business and shareholder value.
Fresh thinking, innovative products, unrivaled domain and subject expertise, and smart, passionate people – this is how GEP creates and delivers unified business solutions of unprecedented scale, power and effectiveness.
With 12 offices and operations centers in Europe, Asia and the Americas, Clark, New Jersey-based GEP helps enterprises worldwide realize their strategic, operational and financial objectives.
Recently named Best Supplier at the EPIC Procurement Excellence Awards, GEP is frequently honored as an innovator and leading provider of source-to-pay procurement software by top industry and technology analysts, such as Forrester, Gartner, Spend Matters, Paystream and Ardent Partners. GEP also earns top honors in consulting and managed services from the industry's leading research firms, professional associations and journals, including Everest Group on its PEAK Matrices of Procurement Services Providers and Supply Chain Services Providers; NelsonHall on its NEAT Matrix of Global Procurement BPO Service Providers; HfS in its Blueprint Report on Procurement-as-a-Service; and ALM Intelligence in its Vanguard Reports on both Procurement Consulting and Supply Chain Consulting.
To learn more about our comprehensive range of strategic and managed services, please visit www.gep.com. For more about SMART by GEP, our cloud-native, unified source-to-pay platform, please visit www.smartbygep.com.