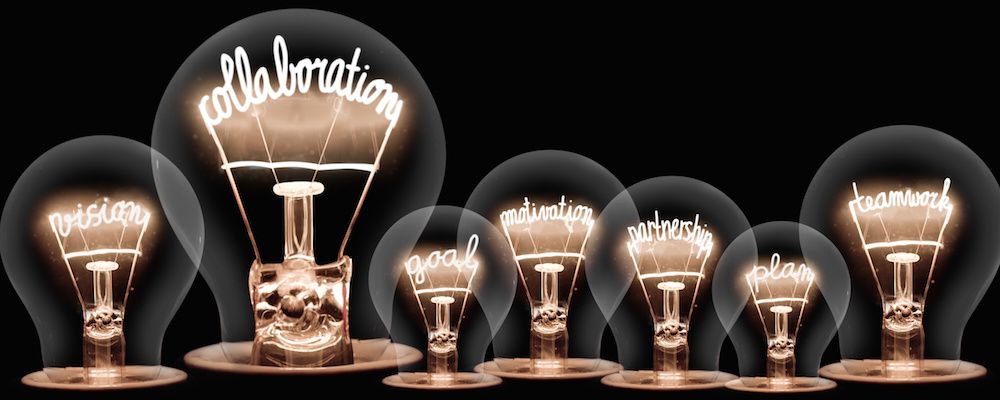 "You don't find customers for your products. You find products for your customers."
Seasoned procurement professionals understand the importance of cultural alignment in supplier relationship management - regardless of the category of spend in question. But with so much going on in procurement these days, and in competitive enterprises in general, it can be hard to define the elements of culture that should be used to determine that alignment.
There is one cultural dynamic that will resonate with most procurement organizations: the need for change, or as we frequently put it, transformation. Any organization committed to change, whether they intend to alter current practices and capabilities or add new ones, must partner with organizations that have the same objective. But change for the sake of change gets us nowhere. Understanding why we are making or requesting changes is what makes our decision strategic and optimizes our results.
David Wadler, Co-founder and CEO of Vendorful, recently spoke with Buyers Meeting Point about the importance of change – and the factors that drive it. His team has put a practice in place they call "customer-driven development", an approach that places the user experience and client business objectives at the forefront of all software development activities.
Allowing user needs to drive development means constant two-way engagement. And whether that engagement gathers input via emails and phone calls or through live brainstorming sessions, it won't work if no one is listening. The challenges being experienced by practitioners with their boots on the ground become the top priority for feature development – with an emphasis on the business drivers behind each request.
If customer-driven development meant all of a provider's current feature and functionality plans were immediately confirmed and celebrated, everyone would do it. In reality, it often translates into changes in direction or altered priorities. For instance, Vendorful was initially launched with a narrow focus on strategic sourcing. What they quickly learned, however, is that supplier lifecycle management was even more valuable to practitioners, especially when combined with their eRFX. A heads-down approach to development would have dismissed this feedback as not on the roadmap (at least not yet), but a customer-driven focus sets the expectation that the highest value functionality can only be determined by the people putting it into use.
Ironically, companies who prefer customer-driven development partnerships are not necessarily representative of the market as a whole. Vendorful's emphasis on user input is a standard part of pre-contract conversations, which may lead to a certain amount of selection bias. Companies who consciously choose to work with a collaborative partner tend to be more dynamic themselves.
Acting on some feedback is as simple as adding a button or checkbox, which improves the user experience but doesn't transform it. In other cases, the feedback is far more transformative, fundamentally expanding the scope of use and approaching technology ROI more broadly. Those are the best case scenarios for everyone. The customer is able to address problems that they had not even anticipated prior to signing the contract, getting additional return for no additional investment and safeguarding the success of their implementation. With the support of low-friction technology, processes can be run more frequently, creating a virtuous cycle of automation and improvement.
At the same time, the product becomes even stronger, improving its competitive position and appeal to current and prospective customers. The majority of the feedback received applies across industries, and has more to do with the maturity level and agility of the procurement organization than the exact spend categories they are managing.
Just like the customers their development is driven by, Vendorful has experienced meaningful transformation. With a small but dedicated team of core people, they have been able to meet demand for features and functionality while exceeding expectations around innovation and strategic user partnerships. Very little energy is wasted on anything that does not create real, measurable value. 'Cool' features don't solve business problems and they don't guarantee ROI. If the customer is a success then David and his team are a success, all because they have found products – and solutions – for their customers.
Vendorful has reimagined eSourcing and Vendor Management software, marrying a modern user experience with a robust set of APIs to transform the way organizations manage their sourcing efforts. Our ever-growing suite of tools includes RFP/RFI/RFQ automation, reverse auctions, contracts administration and lifecycle management, and vendor management. Vendorful is a standalone SaaS product delivered via public or private cloud. In addition, it can be integrated into existing procurement software stacks, allowing organizations to drive more return on their existing investment. Vendorful saves time and money while driving increased value for businesses of all types and sizes, from SMB to enterprise.