August 2 - 13: Delivering Value in a Talent Shortage, the ROI of SXM, ESG and Supply Chain Resilience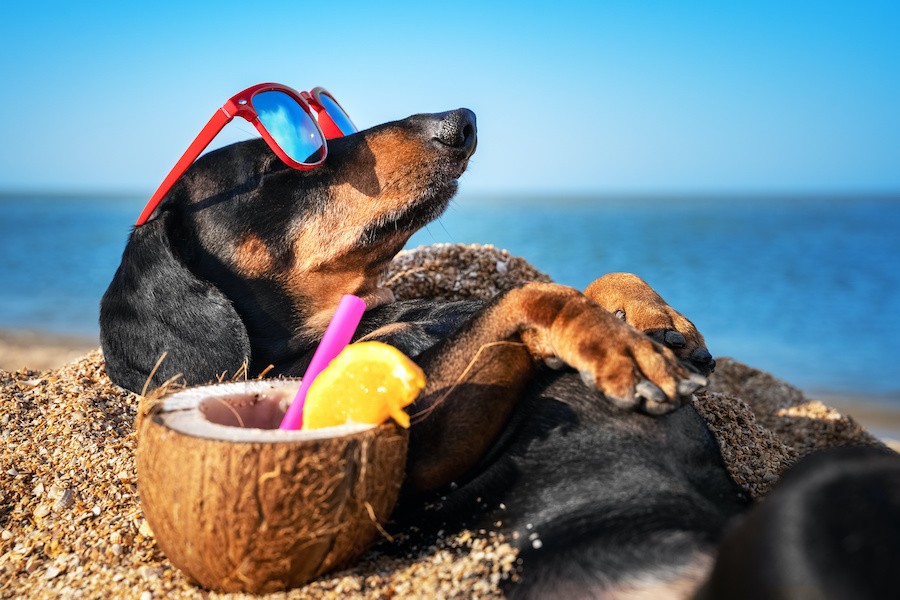 According to the Farmer's Almanac, the 'Dog Days of Summer' are between July 3rd and August 11th." They earned that name because during this time, the sun is in the same part of the sky as Sirius, the brightest star visible from Earth and part of the constellation Canis Major, the Greater Dog. In Ancient Rome, people believed that the star's brightness mean it was contributing to the oppressive heat often felt during those days.
That puts the next two weeks into the "tail" of the dog days… pun intended. With so few events going on, I've combined the two weeks into one post. If any new events are posted that are compelling to me, I'll update this post with schedule and registration information.
If you are planning your procurement webinar schedule beyond this week, I recommend a unique events happening on August 24th, Art of Procurement's CategoryPalooza," produced in cooperation with ProcureAbility. It will be a "a summer festival of category ideas and insights" (color dust optional). Click here for more information.
If you haven't already, sign up for our mailing list to be sure you get my weekly recommendations in your inbox each Monday.
August 3rd, 10am ET
Talent availability is tight these days, both for direct in-house hires and third-party service providers. As with material shortages, talent shortages are leading to rate increases at a time when most companies are already regarding their bottom line with a wary eye. In this webinar, Jimit Arora, Michel Janssen, and David Rickard will discuss how "leading companies are turning to their outsourced service providers as partners to win the talent war."
August 5th, 11am ET
In the last session of a three-part AOP Live webinar series, I'll be joined by Robert Bonnar, Global Procurement Director at SHV Energy, and Mary Beth Lang, Chief Supply Chain & Procurement Officer at Kaiser Permanente. Although the whole series has been focused on supplier experience management, this session will explore the meaning of SXM and study how it connects to other initiatives and types of value procurement is already leading.
August 12th, 11am ET
Supply chains are under strain right now – and their ability (or inability) to operate effectively will determine the strength of the top line for many months and quarters still to come. For that reason, some companies are delaying projects that will increase their investment in ESG (Environmental, Social, and Governance) until conditions stabilize. But what if ESG could advance their pursuit of resilience? Join Doug Keeley and Sundar Kamak from Ivalua and Dyanne van de Wijdeven and Caroline Dillon from Procurement Leaders as they consider the potential for dual benefit.
Stay Informed
When you subscribe to the blog, we will send you an e-mail when there are new updates on the site so you wouldn't miss them.