Webinar Recommendations for July 27 - 31, 2015: Digital marketing spend, Selecting a spend analysis solution, and Early engagement in sourcing projects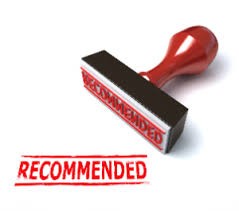 With eight events in three days, webinar hosts must see this as a week that most people are back in the office from early July vacations. Click on the title of each event below to view the full description in our events calendar and connect to their registration pages.
The digital disconnect (Proxima Group)
7/28, 11am EDT
If there is a category of spend that has only most completely evaded procurement management it is legal. If there is ANOTHER category of spend that has eluded us it is marketing. In this week's event. Proxima Group and a panel including members form Warburtons and Transform UK will take on digital marketing spend. According to Proxima, digital marketing budgets are on the rise, and yet, companies have had difficulty pinning down the return on that investment – just ask Twitter and Facebook. The combination of rising budget and minimal governance is good news for procurement teams looking to break into marketing spend.
Spend Analysis Solution Selection: What to Look for in Software and Services (NLPA)
7/28, 11:30am EDT
Although I don't usually think of the Next Level Purchasing Association hosting technology-analyst style webinars, this event promises to be a line drive out of the park. As they point out in the event description, since most organizations are going from no visibility to spend analysis, the dramatic shift in understanding and access makes it seem as though any old spend solution will do. In this webinar, Sourcing Innovation's Michael Lamoureux will discuss how to select the right spend analysis solution to fit the needs of each unique solution.
CPO Game Changer Series – Volume 1: Early Engagement (ISM, Ardent Partners)
7/29, 2:00pm EDT
This webinar marks the start of a multi-event collaboration between Ardent Partners and ISM, focused on events that help CPOs get their procurement organization to the next level. This event will be centered around timing – more specifically, when procurement is able to take an active role in a sourcing project. The sooner the better.
CLICK HERE TO VIEW THE FULL EVENTS CALENDAR
Stay Informed
When you subscribe to the blog, we will send you an e-mail when there are new updates on the site so you wouldn't miss them.