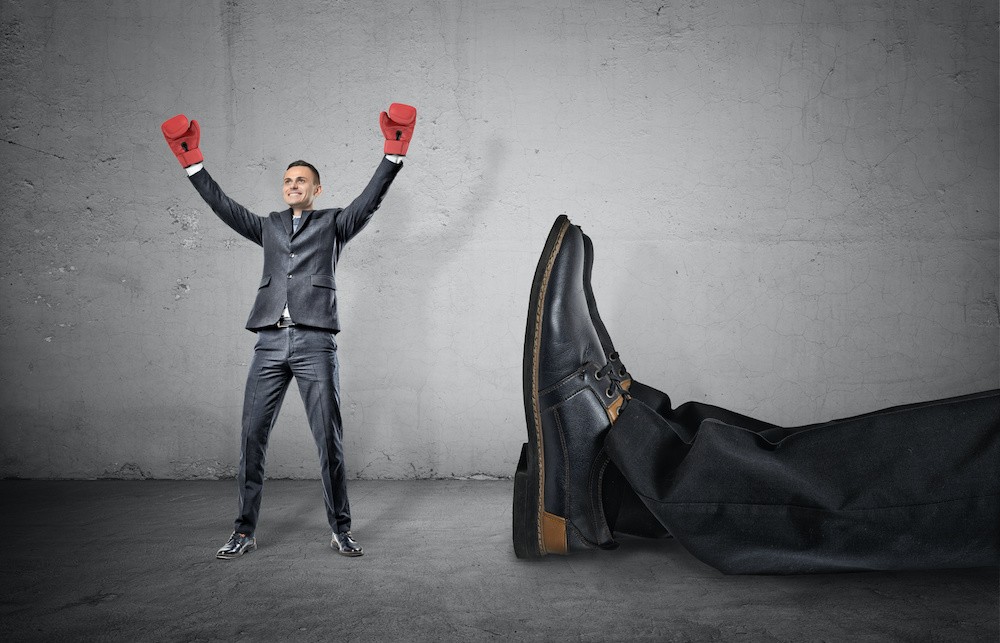 The End of Competitive Advantage by Columbia Business School Professor Rita Gunther McGrath provides a perspective on the way businesses should develop and maintain their strategy to remain competitive. Gone are the days when companies could achieve a leadership position in a market and then continue to dominate for decades without significant changes. Innovative companies develop products across traditional sector lines, making the industry-based model of competition assessment obsolete. McGrath advises defining competitive strategies based on arenas, which she defines as smaller market segments defined by consumer behavior and geography as well as the product or service being sold.
When we start to think about how this concept applies to supply management, one key take-away is finding the right mix of acquisition models: "…access to assets, rather than ownership, provides flexibility and scalability without having to commit to a particular path and that the ready ability to access assets eliminates the advantage of actually owning them, in many cases" (76). The ability to be an opportunistic organization is tied directly to flexibility: contracts included. If capital is tied up in resources, whether equipment or people, it takes longer to change direction and proves more costly to the organization. Building disengagement plans into contracts at a contained cost becomes a strategic advantage. Much like the wins associated with getting rid of non-beneficial evergreen contracts, minimizing costs while also maximizing future options will change traditional strategies where savings are predominantly based on larger volume commitments and longer contract terms.
In fact, much of what supply management professionals have relied upon in the past may be more of a hindrance to competitiveness if flexibility becomes the priority. In most cases, sourcing projects are based on anticipating volume, requirements, and service expectations for the lifetime of a contract in order to negotiate optimal pricing. If accurately predicting future consumption doesn't create value, we must develop the ability to manage the costs of requirements and volumes we expect to change. "In an exploitation-oriented firm [the traditional approach to competition that the author argues is no longer optimal], reliable performance, scale and replication of processes from one place to another make a lot of sense because you can operate more efficiently and gain the benefits of scale" (75). As a result, the whole basis of the procurement function must shift – including skills and solutions.
No one in any part of the organization should expect a strategy based on transient advantage to be easy or comfortable. As the author states, "Basing your strategies on a new set of assumptions can seem daunting, even if you know it's the right thing to do" (Preface, xvi). Given the amount of airtime being dedicated to 'procurement transformation' and the performance expectations that go along with it, it seems clear based on McGrath's model that the process will take a toll. Significant changes in results require equally significant changes in methodology. The inherent risks will cause some professionals to consciously hold back and prove others unequal to the task.
Fortunately, the decision to pursue a strategy based on transient advantage must be made at the very top levels of the organization. A cultural shift is necessary to ensure that everything from hiring decisions to organizational alignment to compensation models provides the right incubation and incentives to foster innovation. "A stable organizational environment with transparent values is conducive to employees' feeling confident that they can take the risks that experimentation requires" (50). The need to change the organization's approach is likely to be driven by external forces, such as a change in technology or competitive pressure from another industry.
The End of Competitive Advantage is full of the case-examples and current events that make such a book simultaneously more readable and more credible. Equally important is the fact that the impact of this approach to business are demonstrated at the organizational and individual levels. As organizations focus on flexibility, not all resources will be suited to the changes at each turn and may not be able to adapt. The redefinition of personal success and career expectations must be handled on an individual basis – something McGrath does not take for granted.