Book Review: Vested: How P&G, McDonald's, and Microsoft are Redefining Winning in Business Relationships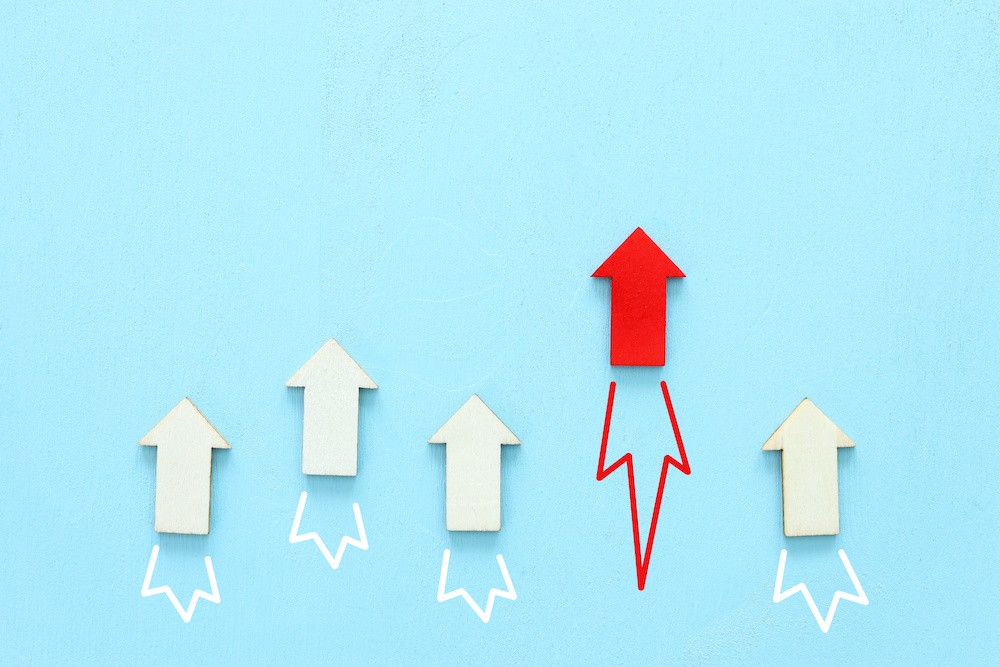 Earlier this year, we reviewed 'Vested Outsourcing', the first book in what has become a series of publications by Kate Vitasek and her colleagues on the evolving potential of mutually beneficial relationships between companies and their suppliers. 'Vested Outsourcing' was followed by 'The Vested Way', and 'The Vested Outsourcing Manual'. Kate's latest publication is 'Vested: How P&G, McDonald's, and Microsoft are Redefining Winning in Business Relationships.' I'll include some background as well as an overview of the Vested philosophy at the end of this review. I encourage you to read my review of 'Vested Outsourcing' and to purchase one or all of the books in the series.
It is worth noting that while procurement professionals and teams have an unquestionably important role in Vested relationships, these books are written for professionals on both sides of the buy/sell equation, as well as the other operational groups that will be involved.
When you spend a fair amount of time reading supply management publications (which I do) you truly appreciate anything that makes the pages turn a little faster. 'Vested' is entirely based on illustrative case studies, and reads more like a set of short stories than a business text. Although the lure of learning more about supply management operations at P&G, Microsoft and McDonald's is strong, the two most interesting Vested success stories in this book are the non-branded, public-sector projects that didn't make the subtitle: the Rocky Flats site transformation and the St. Anthony Falls Bridge project.
There were several points that stood out to me as I read 'Vested', and although I have read Kate's other books, it took an applied delivery style for me to fully absorb them: they are the importance of time, contracts, and interpersonal skills.
Time
In the St. Anthony Falls Bridge project, the Minnesota Department of Transportation (MnDOT) worked with a number of suppliers using the Vested model to rebuild infrastructure and public confidence following the collapse of the I-35W bridge. For this effort, time WAS money. Without the vital transportation link the bridge provided, there was a significant daily cost to motorists, businesses, and the community. The target completion date was set as December 24, 2008. Each day of early completion provided the suppliers an incentive of $200,000, and each day late was assessed as a penalty in the same amount.
In this particular project, the importance and cost of time was evident to all parties involved. But is there really a contract, particularly a services contract, where time does not offer a competitive advantage? We are used to capturing lead days to compare the inventory management capabilities of materials suppliers, but the value of time should be considered in all services contracts – and when possible it should be an overt part of the bidding and proposal comparison project.
Contracts
When we discuss needing to form an open and trusting relationship with suppliers in order to leverage the Vested model, some questions may arise about what the governance structure should look like. Can you form a Vested relationship with a supplier when both parties know there is a formal end-date to the contract? Apparently, the answer to that question is yes. In fact, Kate points out that the need to re-win the business can serve as a significant motivator in a Vested relationship just like in a traditionally structured supply arrangement.
In the Rocky Flats site transformation project, the U.S. Department of Energy worked with Kaiser-Hill to turn the former nuclear weapons production site into a wildlife refuge. Up-front estimates for the time required to complete the effort ranged from 60 to 200 years. Since all of these estimates extended beyond the typical contract length, Kaiser-Hill was awarded an initial five-year contract and re-signed once, completing the entire project in ten years. They spent the time during the first contract proving what a capable partner they could be, so that by the time it expired they had made it an easy decision for the DOE to sign a new agreement with them.
Interpersonal Dynamics
I previously noted that Rocky Flats and the St. Anthony Falls Bridge were both public sector-based projects. This conjures up the potential obstacles of bureaucracy and lack of incentives to innovate, but the other component to public-sector work is the public itself. In both of these projects, there was a level of sensitivity required by team members that interacted with the public. And while this may not have been among the capabilities that led to their selection as partners, it proved essential to the outcome of each project.
When Minnesota's I-35W bridge fell, putting the St. Anthony Falls project into motion, thirteen people lost their lives. Any replacement structure would serve as a memorial as well as infrastructure whether the project team designed it that way or not. Linda Figg, a world-renowned architect, successfully pursued community involvement and buy-in by opening final design decisions to the public.
Although there was no loss of life to overcome at Rocky Flats, the site had been the primary employer in the area for years, linking generations of local families to work they saw as important to national security. Given that many of the production employees would be the ones staffing the cleanup and deconstruction of the site, there were significant human resources challenges to be overcome. Over the course of the project, Kaiser-Hill successfully reduced a backlog of 900 grievances down to a handful.
Background
Vested Outsourcing is based on a study conducted by the authors in their capacity as faculty members at the University of Tennessee Center for Executive Education and the United States Air Force. The study gave the research team an opportunity to examine "progressive companies that were exploring more innovative approaches to outsourcing."[1] The resulting approach became the foundation for a series of publications, speaking engagements, and Supply Chain Visions[2] – a specialized consulting firm.
Vested Outsourcing Philosophy
The core principle of Vested Outsourcing is creating outsourcing relationships where companies and their suppliers become vested in each other's success[3]. What this translates to mean in practice is that many of the barriers that have traditionally existed between companies and their suppliers need to come down in order to increase visibility, communication, and ultimately value creation. In fact, one of the core tenets of Vitasek's philosophy is that once both sides are vested in the relationship, the potential benefit to both is greater than what either could have gotten in a traditional, self-motivated relationship model.
While Vested Outsourcing clearly outlines the process, motivations, and potential pitfalls of "Outsourcing 2.0", it does not give the misconception that achieving a vested relationship is easy. Nor is it appropriate in most outsourcing arrangements. In fact, the resource investment required to make the dynamics work and to successfully maintain them in the long term would prevent most organizations from having more than a couple of vested relationships at once.
About Kate Vitasek[4]
Kate Vitasek is an internationally recognized innovator in the practice of supply chain management and outsourcing and is the lead researcher in the award-winning concept of Vested Outsourcing based on research with the University of Tennessee. Vitasek is co-author of two must-read books based on the concept: Vested Outsourcing: Five Rules That Will Transform Outsourcing and Vested Outsourcing Manual: A Guide for Creating Successful Business and Outsourcing Agreements.
Vitasek's approaches and insights have been widely published with more than 200 articles in respected academic and trade journals, including the Journal of Business Logistics, Supply Chain Management Review, Inside Supply Management, Forbes, Chief Executive Magazine and Aviation Week. She is also a columnist for Outsourcing Magazine and Procurement Leaders Magazine.
---
Stay Informed
When you subscribe to the blog, we will send you an e-mail when there are new updates on the site so you wouldn't miss them.