Lessons from the Ultramarathon Trail to Prepare for the Category Management Journey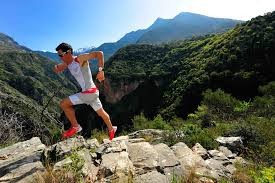 These webinar notes are from a September 24th webinar hosted by SIG and presented by Chris Eyerman and Alan Veeck at Denali Sourcing Services. The webinar is available on demand and can be viewed after a quick registration here.
In case you're wondering, an ultramarathon is an INSANELY challenging combination of long distance running and trail running. Technically, they include any marathon over the traditional 26.2 mile run, but from the sounds of Eyerman's description, they are also usually off road excursions that can be as long as 100 miles. And he should know – he has run them.
Hopefully that sets the stage for just how challenging it can be to put an effective category management program in place. Of course, it just easily proves that you can do anything you set your mind to – and more importantly – that you plan and train for.
One of the comments offered almost as an aside in the webinar is the notion that Denali has made significant investments in their category management capabilities and training offerings because it is one of the questions they frequently field from CPOs. If I were still a practitioner, that fact would be enough to make me sit up and take notice. I would also fight to be part of any program to roll-out category management, whether purely internal or involving third party support.
The main bridge between category management as a theory and category management in practice seems to be having a plan. Since it is often not a well defined concept, organizations have difficulty getting their category management efforts off the ground. According to Eyerman, just like in an ultramarathon, your performance is largely predetermined when you step up to the starting line. It is your advance planning and training that dictates how well you will perform once in the field.
The plans and strategies put in place for category management have to be actionable. If they look nice but sit on a shelf, they will do little good to anyone. If, on the other hand, they are used and referred to enough that they start to become a little worn looking, you will know you have done your work. Any investment in formal documentation is more about sharing and communication than it is about polish.
It should probably go without saying, but the other big lesson that ultramarathoning offers to category managers is the idea of getting comfortable with being uncomfortable. If you are comfortable, you're not pushing yourself hard enough. If, on the other hand, you can learn to take some satisfaction (if not enjoyment) from the discomfort, you're poised to accomplish something very meaningful.
This idea of discomfort includes working relationships. While you can't go an ultramarathon alone, it also doesn't mean that there will be no conflict. In fact, we often end up counting on people to push us further when we thought we had reach the end of our abilities. (And there is no guarantee that the push will be a gentle one.) Even in collaborative supply efforts, we need to make sure everyone on the team is pushing forward as hard as they can – not to say that the execution needs to be aggressive – but that no boundary can go unquestioned.
I like the idea of applying performance athletics to procurement; it (aptly) communicates that we are tough, that we are fighters, and that we have leadership potential. But in order for the analogy to work, we have to be ready to push ourselves – through the discomfort and on to results and recognition.
Stay Informed
When you subscribe to the blog, we will send you an e-mail when there are new updates on the site so you wouldn't miss them.