This week's featured event was presented by Procurian, the new name for ICG Commerce. They officially changed their name in February of this year, at the same time as they launched a philosophy the call "New Procurement". New Procurement is based on six principles, ranging from leveraging market intelligence to identifying and fueling new sources of growth.
Click here to view the event on demand.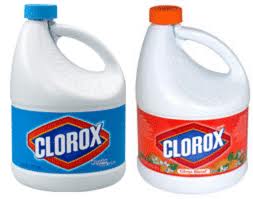 The event itself was split between Procurian's CEO, Carl Guarino, and Clorox's James Foster, SVP and Chief Product Supply Officer. An interesting piece to this picture is James Foster's background at Clorox. He joined the company in 1997 as a plant manager, and since then has served as VP of Manufacturing and VP of Product Supply before taking his current position. Much is made of where tomorrow's procurement leaders will come from organizationally, and clearly his career path, as well as his choice to focus on internal collaboration has much to do with his background in other parts of Clorox.
Notes from Carl Guarino (Procurian)
Procurement's credibility (and therefore internal influence) is often judged based on their category experience. But internal silos often prevent procurement from building the specialized category level knowledge (think second tier indirect spend categories) expected of them. Having real time market intelligence and benchmarking data leads to increased credibility with other internal functions (like marketing for example) as well as better project results.
Another key point in the procurement process is the 'handoff' - where does procurement believe responsibility transfers from them back to the business owners? Often this transition takes place both too soon and too completely to allow effective supplier relationship management practices to be put into place. Compliance is also lower, as are savings – particularly in contracts based on outsourcing or offshoring relationships. It is important for procurement to articulate their action plan for ensuring and addressing compliance, even after the official handoff is complete.
Procurement outsourcing is done best when it is looked at differently than the decision to outsource other functions (like IT). The decision should not be based on cost but on getting the right number of resources with the right specialized capabilities for the categories of spend to be managed.
Notes from James Foster (Clorox)
Clorox has the #1 or #2 brand in a number of mid-size markets, many of which are bigger than consumers realize - like Bert's Bees (over Chapstick) and Hidden Valley Ranch (over Kraft's salad dressing line).
Clorox has an "extended enterprise model" relationship with Procurian. It is a center-led, distributed model, and is fully integrated with Clorox's direct employees. Non-procurement team members at Clorox rarely distinguish between Procurian and Clorox procurement resources. When the time came for Clorox to expand their procurement responsibilities, they couldn't add direct staff and made the decision to 'rent' v. 'buy'.
Lessons learned:
Many improvements were made in Clorox's supplier diversity program

Inspire people to challenge the status quo to maximize benefits

Each company needs to support the entire procurement team from the top down

Cross functional collaboration is critical

Align with executive management, and provide company-wide results visibility. To this end, Clorox has quarterly steering committee meetings, and markets their successes internally. Goal setting by category takes place annually, and category owners are asked to give input on project prioritization
Largest challenges in breaking down internal barriers:
Clorox initially struggled to help the executive team make the connection between the opportunity in procurement and an outside resource (Procurian in this case) being more effective than an in-house 'build' model. Clorox managed to get the CFO on board which proved to be a critical factor in winning over the rest of the team – proving that cost effectiveness and results could both be attained.

Category prioritization should be focused on building momentum for the procurement program but also needs to show results. Clorox started with transportation services, a major (and strategic) category for a CPG company.
It is important to define the procurement organization internally by the relationships they forge and not the process they use. If they are perceived as overly rigid, it will be harder to get business owners to willingly work with them.
The other important decision and communication was around tracking and measuring savings. A conscious decision to reinvest or reallocate savings by department or category helps internal incentive and alignment. When savings are negotiated, will they be returned to the department to reinvest or allocated out of their budget? The answer should be made at the executive level and clearly communicated to budget owners.