The August 2020 ISM-New York Report on Business: Not July, But Still an Improvement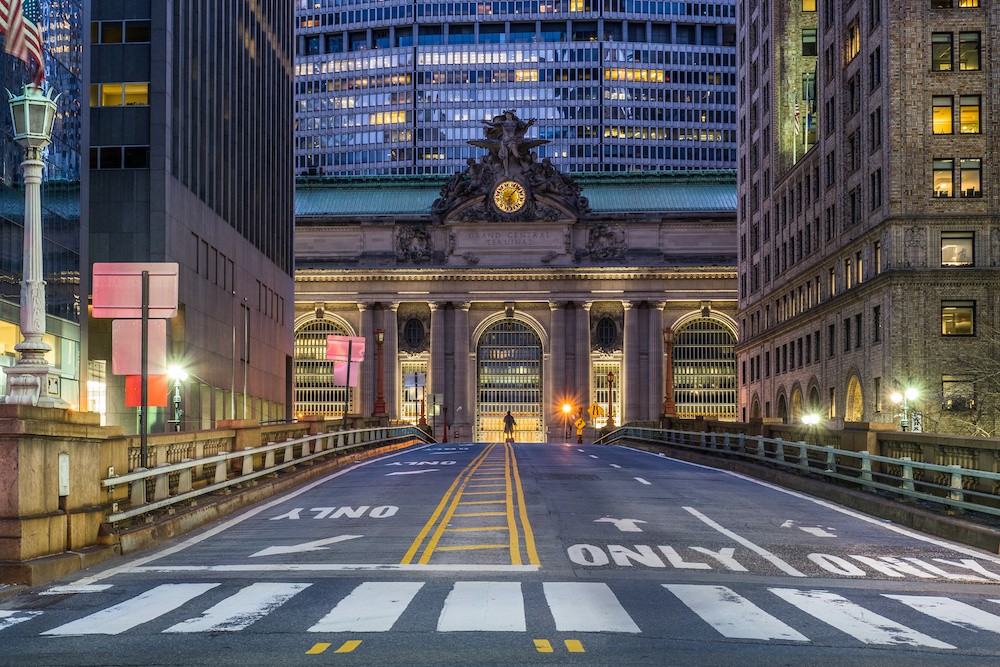 The August ISM-New York Report on Business was released on September 2nd at 9:45am Eastern and is available for download here:
2020_ISM-New_York_August_ROB_v02.pdf. Please see the end of this commentary for additional information about the ISM-New York Report on Business.
Report Rundown
In August, New York City purchasing managers reported a similar trend in Current Business Conditions, Employment, and Current Revenues - a drop from July, but the second highest levels marked since February of 2020.
New York Metro
Current Business Conditions gave up most of the improvement seen in July and dropped back below the breakeven point, falling 10.6 points to 42.9 in August. As noted, this is the second highest finding for this Index since February (51.9) and also the largest change in this month's report.
The Six-Month Outlook rose 12.1 points from 49.6 in July to reach 61.7 in August. Although this is an improvement over last month, it falls short of the 67.1 reported in June. The Outlook has vacillated between the 40s and the 60s for the last four months. The six-month outlook has been a reliable short-run guide for current business conditions over time.
Company Specific
Employment, a seasonally adjusted index, moved back below the breakeven point to 38.8 in August, down 11.5 points from 50.3 in July. This is the highest level reported since February (49.3)
Quantity of Purchases rose 8 points to the breakeven point of 50.0 in August, up from 42.0 in July. This is a 12-month high; the index was at precisely the same level in August of 2019.
Top line and forward revenue guidance moved in opposite directions, and yet both remained below the breakeven point, as they have since February. Current Revenues fell 3.8 points to 40.0 after three months of gains. Despite the fall, this is still the second highest Current Revenues finding since February (58.3). Expected Revenues rose 3.7 points to 43.3 in August, reaching a 6-month high and increasing for the
second consecutive month.
Prices Paid rose to a 7-month high of 67.9, up 3.9 from 64.0 in July.
Additional Commentary
What do we make of this month's report? That is always hard to answer when there aren't strong multi-month trends to focus on. Clearly there is uncertainty: in the short term, at the company level, and for the New York metro area. The best news was longer term, as both the six-month outlook and expected revenues were up in August.
What I'm starting to wonder about is the employment index. The question associated with this index is "Compared to the previous month, how will the number of employees at your company change this month?" I've talked about the fact that the companies participating in the ISM-New York Report on Business are predominantly in professional services industries, but they are also, well, predominantly in New York.
Big cities have been hit hard, first by the pandemic shutdowns and then by social unrest. By all accounts, New York city is a ghost town. With everyone "WFH," I'm starting to wonder about what the employment recovery will look like when it eventually happens. Obviously, there is the question of demand: will the firms hire back at the same levels they maintained prior to the pandemic. But there is a second question too: will they hire people in the New York metro area? The cost of living is so high there, that – especially for roles that involve significant travel – it seems like any city near a busy airport is probably good enough.
Time will tell, and as we start the fourth quarter, we are moving closer every day to the point where we can (finally) put 2020 in the rearview mirror. (Good riddance!)
Remember to check back in with me on Friday, October 2nd for the release of the September ISM-New York Report on Business. In the meantime, stay healthy and stay safe.
The 2020 Report Release Schedule is as follows:
January 3
February 4
March 3
April 2
May 4
June 2
July 2
August 4
September 2
October 2
November 3
December 2
About the ISM-New York Report on Business
Like ISM's national report, the ISM-New York Report on Business is compiled as diffusion indices –we add the percent of positive responses to one-half of those responding that conditions remained the same. A reading of 50.0 means no change from the prior month, greater than 50.0 indicates a faster pace of activity, and less than 50.0 a slower rate. Each month is not so much a reading of the current level of activity as it is an indication of growth or contraction from the previous month.
A note specific to the New York Metro area, where all of this report's respondants are located: they are predominantly in professional services industries. It is important to keep this in mind when we think about the context for the trends being reported by these particular purchasing managers.
Stay Informed
When you subscribe to the blog, we will send you an e-mail when there are new updates on the site so you wouldn't miss them.