Webinar Notes: Beyond the Merchandise – Victories in Retail Indirect Procurement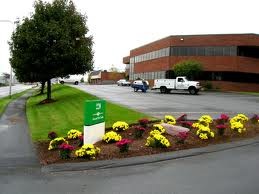 This week's featured event was presented by CombineNet and took us 'Beyond the Merchandise' for a look at 'Victories in Retail Indirect Procurement'. Click here to view the event on demand.
While CombineNet is best known for their analytical and bidding capabilities in complex transportation events, the same functionality is extremely effective for retailers with a distributed network of locations that have a constant need for services, equipment, and supplies. And despite the fact that they will talk about indirect spend, much retail indirect spend comes into direct contact with their clients, making it extremely important to get the right balance of cost savings and quality.
My own experience in retail indirect procurement confirms everything that Jennifer Sikora and Wes Willoughby discussed during the webinar. As procurement professionals, we are so used to reducing costs and creating efficiencies by consolidating the supply base. But what do you do when you have a large pool of localized suppliers and you can't (or don't want to) centralize under one national supplier? It pushes us to find a new way to manage the category as well as the data to support a decision.
The point was really driven home by a Common Area Maintenance case study (slide 16 if you are following along at home).
800+ stores

$20M in annual spend

18 regions

Examples of the services included: l

andscaping, snow removal, trash removal, lot sweeping
From a supplier perspective, you would be managing a few national providers that can handle all locations and all services (even if they have to subcontract a few in order to provide complete coverage) as well as regional suppliers that can handle all or most of the services at a chunk of locations and small suppliers that can only handle one service at a couple of locations. While a national supplier might simplify the award and contracting process, working with small suppliers gives you roots in the community (critical to many retailers) and provide opportunities to hit diversity supplier targets (don't forget to make sure they are certified).
The decision making process is equally complex. There is likely to be a corporate head for the services (someone in operations or store services for example) but also regional managers and store managers that have their own preferences.
Not complicated enough?
Add in the additional layer of specifications – which stores are leased v. owned and which services are you responsible for handling yourself? Are any of the stores 'curfew' locations, where proximity to residential areas mean that noisy services such as waste removal or landscaping need to be done inside of certain hours? How will you handle the seasonality across all of the locations?
Getting all of that information right and then being able to factor it into the decision making process is a huge opportunity for procurement to add value and goes way beyond what you can handle in Excel. Solutions such as CombineNet allow procurement to find the most cost effective solution or show the cost impact of preferences such as diversity or green suppliers.
Interested in more? We had an opportunity to speak with Jennifer Sikora, about CombineNet's experience in the retail industry. You can read our interview in 'Managing Top and Bottom Lines with Retail Indirect Spend'.
Stay Informed
When you subscribe to the blog, we will send you an e-mail when there are new updates on the site so you wouldn't miss them.