On Wednesday, the Sustainable Business Forum hosted "Supplier Management - Social Responsibility" presented by SGS, the world's leading inspection, verification, testing and certification company. The Sustainable Business Forum is a platform for the voices of leading experts and promotes constructive discussions on business sustainability, focusing on the crucial topics that make up the core of sustainable business strategy.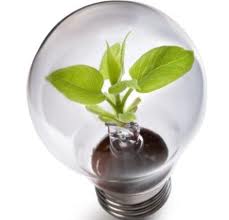 Supplier management and social responsibility means working your supply chain to influence and direct the behavior as your sphere of influence will enable it to, both up and down the chain. This includes stakeholders, suppliers, and other companies downstream in the network. In reality, the modern supply chain is more of a web than a chain.
Background
SA8000 was the cornerstone of social accountability, and was founded in 1989 by Social Accountability International. According to SAI's website, "It is an auditable certification standard based on international workplace norms of International Labour Organisation (ILO) conventions, the Universal Declaration of Human Rights and the UN Convention on the Rights of the Child. This standard is the benchmark against which companies and factories measure their performance. Those seeking to comply with SA8000® have adopted policies and procedures that protect the basic human rights of workers."
Over the last couple of decades, stakeholders have demanded more from corporate supply chains. For example, fair trade products (such as seen with coffee) have raised the general consumer awareness of responsible supply chains. The quest for greater transparency has been pursued by the media, and carried quickly through social media channels.
Social Responsibility Associated Risks:
Reputation issues, diminishing brand credibility

Supply chain interruption and disruption

Comprehension (of all moving pieces)

Facilities moving into more rural areas (e.g. China)
Scope of Sustainability
Sustainability began around working conditions and has now extended into business integrity (anti-corruption, anti-bribery) and environmental. Many companies wishing to adopt their own strategy have put forward codes of conduct for their suppliers. These codes of conduct go beyond the terms of a contract and require more collaboration and communication to enact. Increased trust is also required as organizations work together to focus on the source of the problem rather than the problems themselves. Constant audits, even supplier self-audits against the code of conduct, are required to keep the program strong.
Sustainability strategy must be rooted in policy that is clearly understood. To operationalize the plan, make sure all partners within the business have the relevant information to be compliant including specific guidelines for procurement processes.
Globalization has created highly complex supply chains that require collaboration. Transition from contract agreements to more trust and focus on the source of the problem rather than the problems themselves.
A good example of a responsible supply chain is Apple's. They have made their sustainability efforts part of the public domain, and have put forward their annual audit report, a list of their major suppliers, and documentation of their efforts to improve working conditions in their global supply chain.
ISO26000
The ISO26000 standard is a global set of guidelines (a coherent guide to social responsibility) that are applicable to any organization. The standard represents a framework and is not an audit tool but applies to your own supply chain and the organizations you do business with. Unlike many other ISO standards, ISO26000 is not certifiable. It is about long term supply chain activity improvement and has galvanized an approach to thinking about social responsibility. The key is organizations identifying their material issues considering the full scope of the company's operations.
SGS' Predictions about Sustainability
Will be managed through a 'web' not a 'chain' approach

Is a 'must have' rather than a 'nice to have'

Increasing depth, around environmental (such as carbon footprint or water)

Increased regulation calling for transparency (Taiwan stock exchange, state of CA)

Organizations being called to task in social media for mistreating their supply chain

More collaboration and active engagement (particularly in auditing)

More sophistication for assessment (using technology and third party service providers)