Case Files: Digital Transformation at Ford Motor Company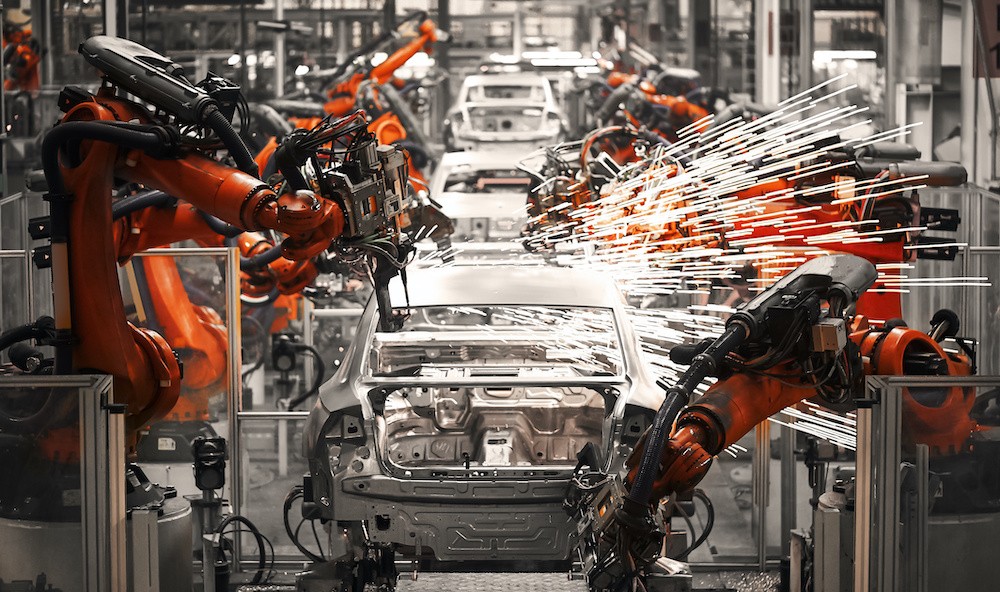 This content was made possible through a collaboration with SAPAriba
"Our process was about intentionally forgetting how we had done business in the past. The Ford team wanted to leave our legacy baggage at the door and start over based on industry standards, best practices, and the P2P capabilities that existed - not only from a procurement process perspective - but also for our requisitioners, our tax team, receiving organizations and accounting. We took a comprehensive view (beyond procurement) to ask how we could streamline, simplify and leverage technology to do so?"
Lisa Smith, Former Global Director, Global Purchasing Business Transformation Management at Ford Motor Company
Background
When Ford Motor Company realized they needed to digitally transform their procurement function, they took a comprehensive approach aimed at driving change and positioning themselves as a market leader.
They began by establishing a 'virtual think tank' to collect feedback about the pain points associated with procurement processes, policies, and technology. Their scope included direct and indirect spend across the global supply base and all levels of the Ford organization, from individual buyers to the CPO. At the same time, they studied cross-industry benchmarking to find out what others were doing, what the best practices were and what they could hold up as 'good' standards moving forward.
Ford used this information to build a 5-year roadmap for IT investment. The hardest choice of all was an up-front make v. buy decision that would ultimately lead them away from their legacy systems. In the end, it was very clear that a best-in-class end-to-end procurement solution would drive the change they were looking for and elevate their business impact.
Ford's guiding principles for their P2P-led digital transformation project included minimizing or eliminating the need for customization, transforming all relevant business processes, and leveraging leading technology to reverse engineer how they should manage spend going forward.
Selecting a P2P Platform
The primary challenge Ford's requirements presented for available third-party software solutions was that they needed coverage for both direct and indirect spend. They reviewed several different products (including SAP Ariba) via a 2-3 month in-depth analysis. They evaluated usability, depth of functionality, integration capabilities, and how it would work in the ecosystem as well as their product roadmap. Ford wasn't just selecting software; they were looking for a solution with the scope and scale to accompany them on their transformation journey.
Managing the User Experience
Even as Ford was weighing their final decision regarding P2P software, change management was the primary concern from a user experience perspective. Would affected users be willing to embrace change and accept the future state resulting from process redesign and new technology?
Ford formed a dedicated change management team to bring the stakeholders along in the process, make them feel that they had a voice and help them see the big picture of what Ford was trying to achieve.
There were 200 cross functional change agents in Europe and another 300 in North America. Their role was instrumental; it gave Ford an opportunity to gain insight from their unique perspectives and combine that with the common goals that had been identified for the overall transformation. The change agents also had the opportunity to communicate back to their respective organizations, giving them visibility into the journey while it was underway. This was instrumental in ensuring that everyone was ready for the coming change.
Cross-functional Improvements
Ford's leadership team provided crucial, active support at the highest levels of the organization:
CPO: Transformation of technology and process
CIO: Easy integration with the rest of the Ford IT ecosystem
CFO: Automated auditing capabilities to enable compliance reporting, increased tax benefits and tax recovery, improved capital asset tracking
Accounts Payable: Improved data integrity through invoice to purchase order reconciliation
Distributed buyers: Increased 'self-service' shopping capabilities via punch out or supplier-managed catalogs
Human Resources: Personnel chain of command became the driver for requisition approval
Emphasizing Supplier Enablement
Ford views their suppliers as business partners, and therefore treated them as key stakeholders in the digital transformation process. They participated in the virtual think tank and their feedback was solicited – and acted upon – in multiple process and technology decisions. The objective was to learn how Ford could make it better or easier for suppliers to do business with them.
In order to maximize supplier enablement, Ford needed to provide a range of functionality, and they were able to do that through Ariba's features and capabilities. They discovered an additional advantage in getting ahead of the deployment curve by about 3 months to validate each supplier's information, partnering with buyers to do so.
The onboarding process was highly repeatable, and they worked closely with the supplier enablement team at SAP Ariba to build a well-oiled supplier onboarding machine. Ford held summits with their suppliers, not only for onboarding... but also for catalog enablement. They helped refine the process for loading their content, making it easier and more consistent. This not only accelerated the process, it reduced the overall work level for suppliers.
P2P Implementation Success Metrics
Set #1: Program metrics
Percentage of suppliers enabled (Actual: 95%)
Percentage of catalogs enabled
Customizations required (Actual <10%)
Set #2: Operational metrics
Material cost reduction
Operational efficiency (percent on-time purchase orders, time from requisition to PO issuance, quotation timing, etc.)
Key Considerations in P2P Platform Selection
Given the level of investment and commitment involved with a P2P implementation, all decisions should be made in line with a strategy or a roadmap
Ensure that the solution selected has the right depth of functionality as well as the ability to address your company's scope and scale
Understand the requirements associated with the spend itself; will you be managing direct, indirect, both?
Stay Informed
When you subscribe to the blog, we will send you an e-mail when there are new updates on the site so you wouldn't miss them.