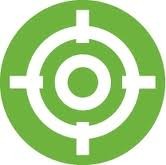 Click here for part one of this series.
"SciQuest, originally an e-market exchange, went public in 1999 with a $2 billion market cap. Two years later, SciQuest was on the verge of shutting its doors: the gross profit margin was running at 2% and the company was burning $25 million a quarter. With only $50 million in its coffers, this prototype for the dot.com era was on track to run out of cash by year's end."
The above excerpt from The American Business Awards 2008 Winners website made considerable references to the areas upon which I touched in my 2005 white paper on SciQuest. Specifically, was the SciQuest value proposition scalable beyond the cottage industry success that enabled it to grow to the point of going public with a $2 billion market cap in the first place?
I raise this point for several reasons.
To start, and has demonstrated by similarly woeful financial performances by other eProcurement companies such as Ariba – whose money bleed during the same period was reminiscent of a hemophiliac with multiple gashes – one could not help but wonder if these were companies built more on hype than substance. After all, when you take into account their dismal track records in terms of delivering sustainable value to end users, it is no surprise that their respective financial pictures were less than rosy.
Back in 2004, SciQuest made a number of desperate changes in the hope of saving the sinking ship, including going private through an acquisition by Trinity Ventures. In conjunction with an overhaul of their old business model as well as reducing their workforce size from 550 to 85, the Trinity acquisition according to CEO Stephen Wiehe meant that SciQuest was "better positioned to serve our customers and continue to build on the significant momentum that we have accomplished over the last year."
By 2008 the bold privatization move appeared to pay off has the company's fortunes seemed to turn around – at least financially speaking. With $24 million in revenue and an expectation of being EBITDA positive in 2007, SciQuest proclaimed to the world that it was "the only profitable e-procurement company in a global market estimated at $2.8 billion."
Wow! Did I say WOW! But what does it all mean?
Like the tagline from the song war, what it is good for . . . absolutely nothing instantly comes to mind, at least from an end client perspective. An irony I might add, that seems to be repeating itself in terms of the present day announcement relating to the CombineNet acquisition.
In trumpeting its success in a 2004 press release – which according to the 2008 American Business Awards website hadn't yet materialized at that point in time – SciQuest boasted that "Many of the world's leading pharmaceutical, biotechnology, chemical and academic organizations rely on SciQuest solutions such as Biogen Idec, GlaxoSmithKline, Pfizer, Roche, Schering-Plough, Arizona State University, Indiana University, University of Michigan and University of Pennsylvania."
An impressive list to be certain, yet one that was not profitable for the company! Or to quote the American Awards website, "Pharmaceutical companies were looking for better ways to electronically integrate with suppliers. While SciQuest helped address this issue, it was operating with the wrong business model."
I wonder what impact the new business model had on these as well as other SciQuest clients? Based on an August 2nd, 2013 article "SciQuest shares tumble after company reduces revenue expectations," it might not have been good back then or now.
According to a newsobserver.com article, two SciQuest customers – Oregon and Colorado – made the decision to halt future payments to Sciquest relating to the cancellation of contracts that had been in place since 2011. The cancellations, which the company's CFO Rudy Howard estimates will "cost $750,000 in lost revenue in each of the next quarter" with a corresponding "$2 million impact on cash flow," caused SciQuest's shares to "plummet 16 percent."
Even though neither state has gone live with the "full set of solutions they purchased in 2011," SciQuest CEO Stephen Wiehe (yes the same Stephen Wiehe that led the privatization of the company back in 2004), is taking an aggressive position. Specifically, Wiehe is of the opinion that his wayward customers do not have the right to cancel the contracts, and that if a settlement cannot be negotiated, the company will pursue "all of my available remedies."
Wiehe is basing his position on the claim that a "combination of budget pressures and significant turnover in their (Oregon's and Colorado's) procurement departments," is the reason for their decision to cancel the contracts. But is it? Is this latest controversy the sole responsibility of the states in question?
You see, in tough economic times you tend to narrow your focus on doing only those things that deliver both immediate and tangible results. While I fully understand the precarious fiscal conditions of state budgets as reflected in the many articles I have written over the past few years including Government fiscal policies show telltale signs of subprime 2008 meltdown, I am somewhat sceptical of Wiehe's it's not us its them posturing. Certainly the challenges associated with industry-wide initiatives such as the one in Marin County, CA which resulted in a $30 million lawsuit, to the well documented struggles of Ariba, and Oracle's Veterans Health Administration Bay Pines fiasco, would tend to suggest that successful automation initiatives of any kind are rarer than a legitimate Honus Wagner baseball card. Okay maybe not rare, but certainly not an everyday occurrence for the majority of e-procurement solution providers.
Within this context one has to ask why, after 2 years has neither state been able to fully implement the SciQuest solution.
Perhaps we may never really know the answer to this question given settlement gag orders and the tendency on the part of all parties to simply want to put the bad experience behind them and move on.
However, and like the general who is fighting the last war, Wiehe once again appears to be looking outside of the day-in, day-out rigors of satisfying customer needs to do a little company chest pounding and bolster flagging financial fortunes through the acquisition of CombineNet.
What is interesting to note, is that back in 2004 when the Trinity Venture deal closed, SciQuest shares were valued at $6.3346. Even with the recent hit, the company shares are today worth $20.64. Despite the somewhat tumultuous ride, it appears that Wiehe has scored big where for some it counts the most . . . in the personal pocketbook.
As the Editor and lead writer for the PI Social Media Network's Procurement Insights Blog, Jon Hansen has written close to 2,500 articles, papers as well as five books on subjects as diverse as supply chain practice, public sector policy, emerging business trends and social media. Besides being a much sought after speaker internationally, Jon is also the host of the highly acclaimed PI Window on The World Show on Blog Talk Radio, which recently aired its 650th episode. In August 2013, out of a group of 15,000 hosts, Blog Talk Radio named Jon Hansen as one of their top 300 hosts.