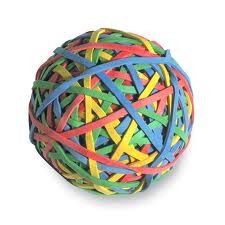 IBM's Institute for Business Value (IBV) just released the largest, most comprehensive Chief Procurement Officer Study ever conducted, with participation from 1,128 CPOs from organizations with annual revenue in excess of US$1 billion. According to the study, "Companies with high performing procurement organizations have profit margins 15 percent higher than the average company and 22 percent higher than those of companies with lower performing procurement organizations."
The study also found that there are three points of differentiation for high-performing procurement organizations
Effective execution of traditional procurement capabilities,

Influence within the enterprise over purchasing and strategic decisions, and

The identification of innovative ideas from a diverse range of inputs.
There will be an opportunity to learn more about the study and the conclusions drawn from it in a Sourcing Interests Group webinar this Thursday, but in the meantime, the report is available for download from IBM's site.

How procurement groups and their organizations responded to the global economic downturn that took place between 2008 and 2012 had an effect on procurement responsibilities then and changed their trajectory moving forward. "CPOs whose organizations rose to the challenge of the downturn were often provided the opportunity to further contribute to even more strategic corporate issues, such as brand development and new product/service introduction" (p. 7).
Top performing CPOs exhibited mastery of fundamentals as well as influence and innovation. Some of the fundamental competencies included in the report include category sourcing, supplier management and transaction processing. Team members must excel in these areas enough that they are able to apply them with great flexibility and in combination. "While excellence in these core capabilities is not enough to achieve exceptional performance, procurement organizations that struggle with the basics often become mired in maintaining the status quo and, as a result, have limited capacity to stretch" (p. 4).
CPOs and individual contributors are concerned with talent development, but we need to think beyond just satisfying the fundamentals to really leverage those fundamental skills at a new level – opening the door to the influence and innovation required to be a top performer.