Webinar Notes: How a Strong CFO-CPO Alliance Can Command Top Performance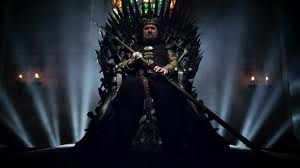 This week's featured webinar was presented by Ardent Partners: 'Game of Thrones: How a Strong CFO-CPO Alliance Can Command Top Performance'. I've only seen one episode of the HBO series Game of Thrones – I didn't have the nerves or the stomach to watch another – but luckily for me there was no violence or bloodshed involved in this webinar.
The more important analogy from the show is that of competing clans living in one kingdom jockeying for command. In this case the clans are procurement and finance, and since a significant number of procurement organizations report into the CFO, the issue of 'command' has more or less already been decided. In this case, procurement has to work to curry favor – proving our value and shaping finance's perception and understanding of our capabilities.
Despite the fact that so many procurement teams report into finance and have worked to become increasingly strategic over the last three years, it is still a constant struggle to get and keep the CFO's attention. To that goal, Ardent Partners shared 'Six Strategies to Engage the CFO'.
Know Your (Starting) Place, Improve it
Procurement is accustomed to base lining costs and contract terms at the start of a strategic sourcing project. We need to apply the same discipline to our relative influence, regard, and role in the organization. Once that is done, a plan can be put in place to work towards specific improvements as needed. Remember to consider all points of view, like a 360 degree review, including management, stakeholders, customers, and suppliers.
Cash In on Cash Management
Having access to cash is one of the primary shared goals of procurement and finance, so any (measurable) contributions procurement can make to the company's cash position is likely to get a favorable reaction from finance. Opportunities include payment terms, demand management, compliance, and inventory management.
Collaboration & Cohesion
Having a seamless P2P process that is properly supported by automation will increase value retention.
Flattery, by Imitation
Since talent management is always a top focus of CPOs, they should invest in the skills that will improve relations with finance. Emphasizing metrics, precision, and general financial acumen in preparation for meetings will improve the outcome and general working relationship. When skills shortages are identified, finance may also be willing to help build those skills – improving capabilities and learning to work together at the same time.
Supply Chain Risk & Reward
Beyond savings, one of the key corporate objectives being addressed by procurement is risk management. And since companies of all sizes are leveraging the examples of global markets, taking a focused look at the supply chain is another activity procurement and finance can take on together. Finance understands the growing complexity of global supply chains and should welcome procurement's assistance.
Strength in Numbers
Procurement makes a difference. Communicating this to finance in terms they can understand – revenue, margin, etc. is the bets way to make sure the message gets through.
Since procurement may not be the most powerful 'clan' in the kingdom, understanding finance's point of view is the first step in shaping their perspective. While procurement believes they are working towards a number of performance metrics, including savings, spend under management, projects per FTE, and cost avoidance to name a few, finance may only care about savings (and savings and savings). Tying procurement's other metrics to overall corporate objectives should help convince finance that we can and should be involved.
The last topic that came up in the webinar is the maturity progression of procurement – in this case, from emerging to aligned to networked to agile. CPOs are understandably working to get as far as possible through that progression. Finance may have a block beyond a certain point, believing that they don't need a world-class, agile procurement organization just to keep contracting tactical savings. Discussing the potential contribution from procurement should gain support for the necessary investments in talent and tools to take the organization as far as it can go.
Stay Informed
When you subscribe to the blog, we will send you an e-mail when there are new updates on the site so you wouldn't miss them.