Do you have any idea how hard it is to research a legal company named Contractually online?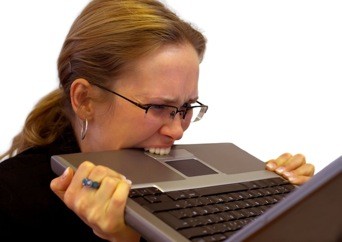 Last week I spoke with Donna Wilczek, Coupa's VP of Strategy and Product Marketing, about the mid-January announcement that Coupa had acquired Contractually, described in the press release as "a cloud innovator based in Vancouver, Canada that helps reduce businesses' reliance on antiquated processes or inadequate technology tools to version control or redline contracts."
Coupa has been in nearly constant acquisition mode, adding Zen Purchase, Invoice Smash, and Tripscanner to their platform over the last couple of years. I was surprised to learn that prior to the acquisition, Coupa's contract management solution did not have redlining, focusing instead on document management. Fortunately, both Coupa and Contractually are written on the Ruby on Rails framework, a shared foundation that should help smooth out and speed up the integration effort. Wilczek told me the plan was to have the Contractually solution fully integrated with Coupa CLM by mid 2016.
As Coupa fills out their 'unified business process for spend management' with acquisitions that allow them to grow faster than they could create them in-house, clearly their user community holds sway. According to Wilczek, redlining functionality – particularly if it can be used to incorporate terms and conditions during (rather than after) the sourcing and negotiation process – was a top priority for their customer advisory board.
I'll be honest in saying that I had not heard of Contractually before this acquisition, so I did a little homework, and here is what I found. I will note that searching for a company called 'contractually' in the legal space forced me to use all of my corporate librarian skills – thanks to Jeanette Jones for brushing up my skills on that for our book on Supply Market Intelligence.
Background:
Originally founded in 2008 as LexPublica, their original focus was facilitating knowledge exchanges through legal documents and templates. They got some press in 2009 when they demoed the solution at an innovation event in British Colombia. In 2010, they changed their name to Contractually and their focus to the contract collaboration and redlining process. Interestingly enough, in a January 2015 article on Canadian Lawyer Magazine, their redlining was positioned as more of a boon for sales than legal, since sales usually faces greater pain in the contract process. I imagine most of that pain is caused externally by procurement teams.
LexPublica/Contractually Founder and CEO Martin Erdl is a trained lawyer (he formerly practiced at Davis, LLP) who seems to have been bitten by the tech entrepreneur bug. Before LexPublica he founded Navarik, a "a software-as-a-service company for oil producers to manage global cargo inspections." In case you're wondering, Navarik is alive and well.
The entire Contractually team has joined Coupa, with Ertl taking on the title 'General Manager, Coupa CLM.' Going back to the importance of the Coupa customer advisotry board, the other benefit of this acquisition as explained by Wilczek is the addition of 'new voices' at the table. Among the primary targets of this functionality are young legal professionals. It would seem that no area of technology is immune from the preferences of Millennials. I also look forward to seeing what the addition of a legal tech entrepreneur and his team will do to shift the procurement technology conversation as we've known it.
Additional Reading:
Rob Cottingham, "LexPublica Aims to Bring Open-Source Principles to the Practice of Law," SocialSignal, July 10, 2009, http://socialsignal.com/blog/rob-cottingham/lexpublica-aims-bring-open-source-principles-practice-law.
Simon Fodden, "LexPublica…Maybe," Slaw, July 8, 2009, http://www.slaw.ca/2009/07/08/lexpublica-maybe/comment-page-1/.
Shane Schick, "The Quest for the Best In-House Software," Canadian Lawyer Magazine, January 26, 2015, http://canadianlawyermag.com/5437/The-quest-for-the-best-in-house-software.html.
Stay Informed
When you subscribe to the blog, we will send you an e-mail when there are new updates on the site so you wouldn't miss them.