The March ISM-New York Report on Business: Contagion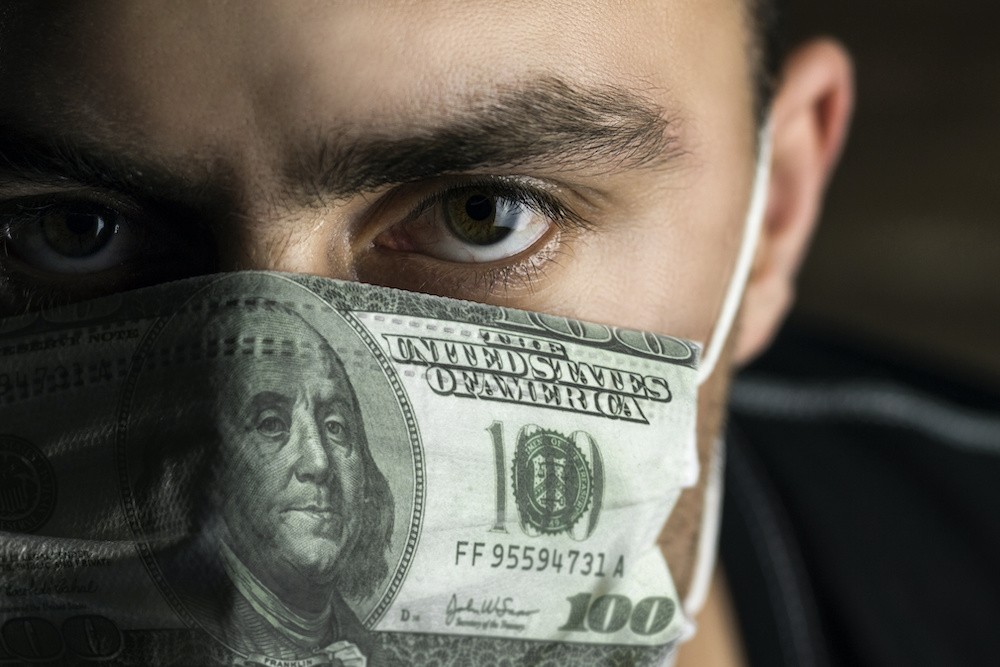 The March ISM-New York Report on Business was released on April 2nd at 9:45am Eastern and is available for download here
2020_ISM-NewYork_March_ROB_v01.pdf. Please see the end of this commentary for additional information about the ISM-New York Report on Business.
Report Rundown
In March, New York City purchasing managers reported some of the lowest findings on record as the coronavirus pandemic shut down the economy.
Current Business Conditions fell 39.0 points to 12.9 in March, the lowest finding on record.
The Six-Month Outlook fell 15.9 points to 37.9 in March but has not yet reached the lowest level on record. In November 2008, the outlook was at 31.0, and in February of 2009 it was at 33.0. The six-month outlook has been a reliable short-run guide for current business conditions over time.
Employment, a seasonally adjusted index, fell 12.6 points to 36.7 in March, a 42-month low (referencing the finding of 33.9 in September of 2016).
Quantity of Purchases fell 9 points to 32.7, a 10+ year low (referencing the finding of 31.8 in July of 2009).
Top line and forward revenue guidance both fell to the lowest level reported since they were added to the Report in February of 2012. Current Revenues fell 29.7 points to 28.6. Expected Revenues fell 11.1 to 38.9.
Prices Paid, the index that moved the least in this month's report, fell 4.2 points to come in at the breakeven point of 50.0 in March.
Further Consideration
I'm not going to sugar coat this – the March report is not good. On the other hand, we all knew it was coming.
I was relieved to find that some of the indices have been lower in the past – not because misery loves company or because it means we can look forward to falling further next month – but because it serves as proof that we have looked into the darkness and bounced back before.
The three most worrisome findings are:
Current business conditions at 12.9, Lowest finding ever (ref. May 1993)
Current revenues at 28.6, Lowest finding ever (ref. February 2012)
Expected revenues at 38.9, Lowest finding ever (ref. February 2012)
And then there are the 'not as bad as they've been before' findings:
Six-Month Outlook at 37.9, Lower in November 2008 (31.0) and February 2009 (33.0)
Employment at 36.7, Lower in September 2016 (33.9)
Quantity of Purchases at 32.7, Lower in July of 2009 (31.8)
The question is what will happen next month. While there is no reason to believe that the economy will be up and rolling again by then, keep in mind that with the diffusion indices used by all of the ISM Reports on Business, we are tracking trends, not absolute values. Current business conditions is at 12.9 in March, not because it is that awful (although it is – we had to extend the Y axis below 20 in order to get the chart to display properly), but because it was that large of a drop in conditions from February. I don't think there is enough business left for it to fall that hard again. That said, this is a waiting game.
Remember to check back in with me on Monday, May 4th for the release of the April ISM-New York Report on Business. In the meantime, stay healthy… stay safe… and cross your fingers.
The 2020 Report Release Schedule is as follows:
January 3
February 4
March 3
April 2
May 4
June 2
July 2
August 4
September 2
October 2
November 3
December 2
About the ISM-New York Report on Business
Like ISM's national report, the ISM-New York Report on Business is compiled as diffusion indices –we add the percent of positive responses to one-half of those responding that conditions remained the same. A reading of 50.0 means no change from the prior month, greater than 50.0 indicates a faster pace of activity, and less than 50.0 a slower rate. Each month is not so much a reading of the current level of activity as it is an indication of growth or contraction from the previous month.
A note specific to the New York Metro area, where all of this report's respondants are located: they are predominantly in professional services industries. It is important to keep this in mind when we think about the context for the trends being reported by these particular purchasing managers.
Stay Informed
When you subscribe to the blog, we will send you an e-mail when there are new updates on the site so you wouldn't miss them.