Webinar Notes: CPO Rising 2015: The Agility Agenda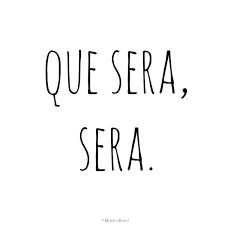 This week's webinar notes are from a March 31st event sponsored by SAP/Ariba and presented by Andrew Bartolini of Ardent Partners. I assume it will be made available on demand on Ariba's Resource Page – you can click Show Search Options and Search by Type to focus on webinar replays.
This is Ardent Partners' 10th annual CPO Rising research and report. This year's participant group included 318 CPOs (and similarly positioned procurement leaders) in the survey and a group of 26 who were interviewed for additional information and context.
There is quite a bit of good news in this year's report:
CEOs have made solid progress in their understanding of what procurement does and what value we offer

The finance/procurement relationship is not as icy as it once was

New metrics are being adopted all the time to better represent procurement's full impact and to provide better direction for our priorities
There was one moment for me in the webinar that I will probably continue to replay in my mind until the full CPO Rising report is available…
Here is what I heard Andrew say (paraphrased): 90% of CPOs believe that procurement can (should?) be doing better. This year, talent is less the issue; more of their focus is being put on the alignment of processes and systems. CPOs are less concerned with staff size and skill levels, accepting that they need to work with the people they already have. Technology and processes are passing talent as the focus of the CPO.
What I think I heard in that – and let me be clear, this is completely my read on the above – is that CPOs have realized that staff augmentation and talent development are no longer feasible in the face of the improvements they must bring about and the timeframe they have been given. Here's a little secret: surveys and research ALWAYS find that talent is the #1 concern of CPOs. That's just how it goes. The second and third most important factors change in percentage and reorder from time to time, but CPOs are always concerned with talent and savings. Except when they are concerned with savings and talent.
Let's all stipulate to the fact that CPOs are smart people. How many years should they continue to bang their heads against the talent wall before trying a different approach? Obviously, leaders bear some responsibility for the effectiveness of their teams, assuming they have made some effort to improve them and have signed off on new hires. But year after year they have had to keep going back to the CEO or CFO to say that talent is the primary barrier between them and their objectives. After 5 or 6 years, smart people aren't going to take any more of that.
The three critical levers in any effort are people, process, and technology. People have been priority #1 for years. If, all of a sudden, that is eclipsed by process and technology, I have to take that to mean that CPOs are done waiting around for things to change on the talent front. Automation can replace people for certain tasks, every bit as much as outsourcing can. If process and technology are moving to the forefront of the CPOs attention, people must be moving back.
I don't think this is all bad – we've been talking about the need for procurement transformation for a long time, and that can't happen without some major changes. Maybe this is the first step in a large-scale evolution for procurement organizations that are bogged down by the tactical and transactional parts of their responsibility. If that turns out to be the case, this is indeed to be the year of the Agility Agenda.
As I mentioned, I have not yet read the full report, and I'll reserve my final opinion until I have. In the meantime it seems safe to say that 'Que sera sera' is not the attitude I would want my CPO to have about talent.
Stay Informed
When you subscribe to the blog, we will send you an e-mail when there are new updates on the site so you wouldn't miss them.