Making the Case for a More Diverse Supply Chain Part II – Supplier Evaluation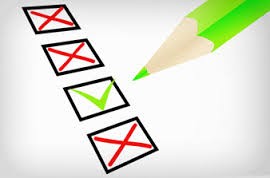 In the first part of this two-part series, I established the reasoning behind establishing a diverse supply chain in the nontraditional sense. Emphasis on maintaining a supply chain that is diverse in geographical location, capabilities, and overall corporate values is vital in maintaining supply chain resiliency, sustainability, and adaptability. To achieve a supplier mix that fits these goals, the right questions must be asked during an internal supplier rationalization process, overtaking the traditional values of an RFx.
Transitioning from a transactional purchasing strategy to a strategic one often leaves a company with an extensive index of incumbent suppliers to analyze. In a traditional rationalization process, suppliers are separated by purchasing category and evaluated based on their performance within that category. There are two apparent objectives within this process:
Overall cost reduction and
Supply base consolidation.
While a transactional strategy relies on the competition between suppliers to drive competitive pricing, strategic purchasing utilizes the volume leverage available within a small supplier base to build relationships and utilize economies of scale. A "strategic" cost savings initiative as outlined above, while beneficial for the firm, may not be utilizing the true nature of the strategic sourcing principal. A strategic purchasing initiative is one that aligns with the higher level strategy of the organization. Unless a firm's sole objective is to minimize costs, there is further opportunity available in a supplier rationalization process. Additionally, while a reduction in the supply base can advance a strategic initiative, we are in an age where technology makes multi-supplier integration less costly than ever, meaning that a diverse supply chain can be efficient without being redundant.
Supplier rationalization via a request for proposal (RFP) is a duel-faceted process, and it should incorporate both supplier inputs and outputs.
Supplier Inputs
The first aspect is fully evaluating supplier inputs in a particular category. This does not stray far from a traditional RFP, however there are additional inputs to consider that may not be obvious. Supplier inputs are the areas of value that a supplier can add to your firm such as cost reductions, innovation, account management, documentation and reporting, and quality management. In addition to these contributions, additional items should be considered not just from a capability standpoint, but from a diversity standpoint, and evaluated separately. Some diversity factors for consideration include:
Geographic locations for facilities and raw materials
Position in the supply chain
Labor conditions for facility workers
Causation for interruption in production in the past X years
Cost drivers
Social, environmental, and political values
Capabilities beyond the current sourcing category
Synergies within alternate category capabilities
Evaluation of diversity factors should be performed separately from the capability evaluation as it relates to the current sourcing strategy. Simply assigning a risk value for each criteria and creating a scorecard based on the results will not protect the integrity of the analysis. Two suppliers with the same score may have the same amount of risk apparent, however a numerical value will not portray if this risk is homogenous or heterogeneous in comparison. Without further evaluation, a firm may end up with a supply base that is consolidated yet redundant. The goal here is to evaluate each supplier relative to all suppliers rather than a homogeneous and artificial subset. For example, if three suppliers of secondary packaging in the subcategory of stretch wrap are being evaluated, and one supplier bases their prices off of the petroleum index, one supplier utilizes a price formula that is only partially based on the petroleum index, and the final supplier bases pricing on a completely separate index, their individual risk factors are higher than the risk of utilizing a combination of the suppliers in this category.
Supplier Outputs
The second piece of the evaluation process involves supplier outputs. Internal stakeholders should evaluate suppliers based on historical performance in categories such as delivery, price, quality, account management and responsiveness, and issue mitigation. This opens up their analysis to both the capabilities and the follow through of supply partners. Diversity of performance is an important aspect of the overall rationalization process. For example, a contract manufacturer of a printed circuit board assembly may charge higher overhead and labor costs for a board than an alternative supplier, however the more expensive supplier can ship emergency one-off orders quickly when inventory unexpectedly runs low. Creating a balance that best supports the needs of your company in different scenarios will ensure that your supply chain operates without interruption.
The points outlined above act as building blocks for optimizing your current supplier base. There is room for creativity in evaluation depending on the overall needs of a firm and the operation structure of an industry. The most important factor to keep in mind is that your relationship with a supplier transcends their immediate capabilities in a particular category. A truly strategic supplier supports the overall strategic goals of the company and the value of the relationship should be apparent on both ends. Supplier consolidation is a complex process and evaluating the suppliers holistically as they relate both to a firm and to one another will lead to a consolidated, yet diverse supply chain.
Stay Informed
When you subscribe to the blog, we will send you an e-mail when there are new updates on the site so you wouldn't miss them.